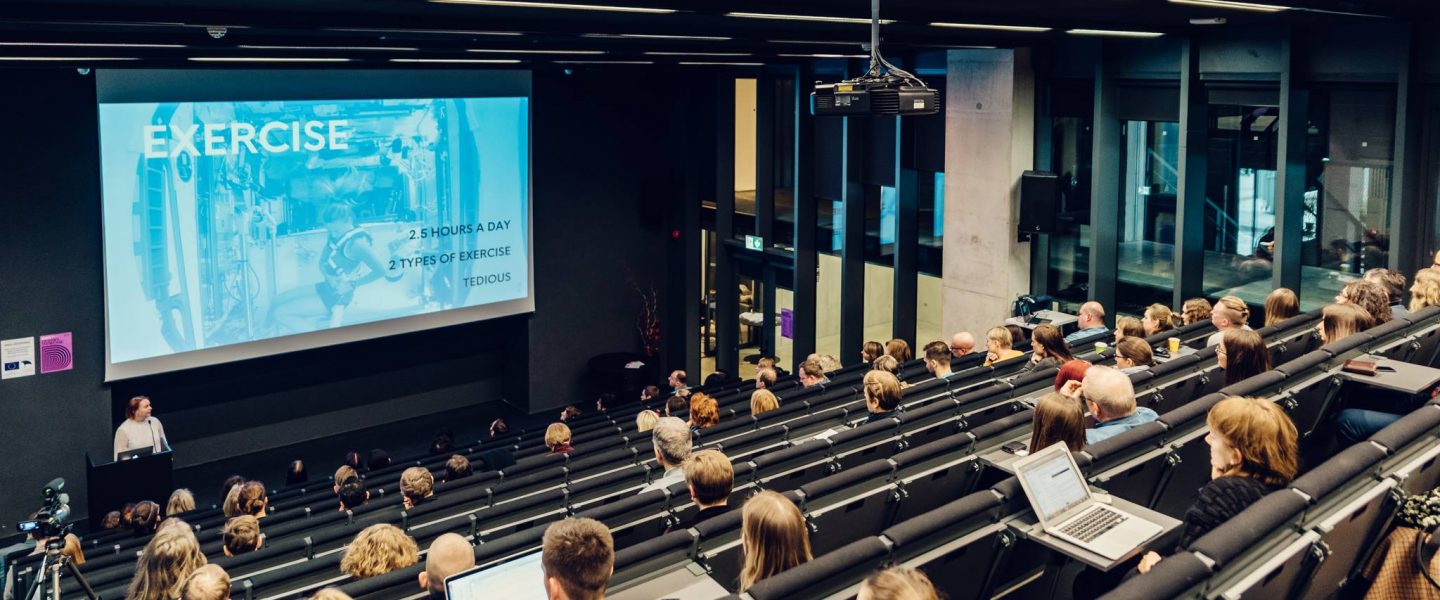 The main building of the Estonian Academy of Arts has facilities that can be rented for conferences, training sessions or other events.
The biggest room, auditorium A101, has a sloped floor and seats up to 180 people. The other main room is auditorium A501. This room on the fifth floor has capacity for 90 people and is supplemented by a large adjacent terrace. The other auditoriums at EKA, equipped with touchscreen tablets, accommodate an average of 25 people.
In addition to the fifth-floor terrace, each floor of the Academy has open areas that can be used for group work or catering. The Kotzebue wing of the ground-floor lobby is also suitable for catering. If desired, tours of the EKA building can be added on to the event.
Email inquiries to broneeringud@artun.ee, specifying the name of the event, the desired date and time, and number of participants.
Auditorium A101
Capacity: 180 people
Conferences, congresses
Auditorium A501
Capacity: 90 people
Seminars, trainings
Auditorium A301
Capacity: 30 people
Seminars, trainings
Kotzebue wing
Capacity: 180 people
Catering, receptions
Open area
Capacity: 100 people
Catering, workshops
Sunken area of lobby
Capacity: 180 people
Catering, receptions
Auditorium A503
Capacity: 16 people
Conference, workshop, auxiliary area
Terrace A504
Capacity: 90 people
Catering, reception