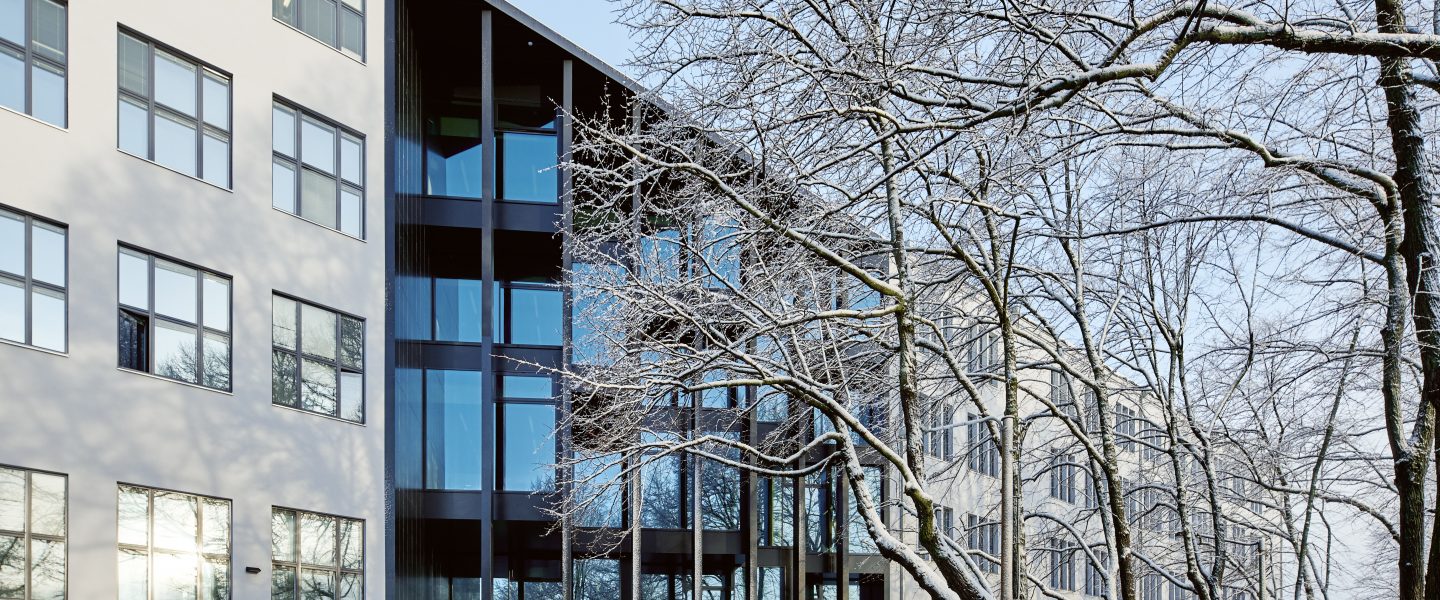 The authors of the EKA building project are Joel Kopli, Koit Ojaliiv, Juhan Rohtla and Eik Hermann from the architecture office KUU Arhitektid, alumni of the Academy of Arts. Photo Tõnu Tunnel
Faculty of Architecture is the focal point of Estonian architectural education and the most important centre of competence in all the creative disciplines related to artificial environments, including interior architecture, architecture, landscape design, and urban planning and design. The nucleus of the tuition is comprised of the Architecture and Urban Design as well as Interior Architecture programmes.  The first of these includes contemporary architectural studies, in the best sense of the word, by paying equal attention to actual buildings, spaces between them, and the larger environments where they are located.
When studying architecture, it is also possible to study landscape architecture as a subsidiary subject. The second programme deals, more precisely, with the scale of human body in the design and production of furniture and interiors. Architecture and interior architecture are very closely related, with significant overlapping and joint projects in one's academic studies, and later, in one's professional life. An important aspect of the tuition is the long-term association between spatial and material knowledge of all scales.
Since 2004, Urban Studies programme has been offered at the Master's level. It is an international English-language curriculum, which, unlike the above, is not studio based education, but deals with research concerning the functioning of modern cities, from the perspective of their users, major participants, decision-makers and planners. Strategies for the future are created, and opportunities sought, for their implementation.