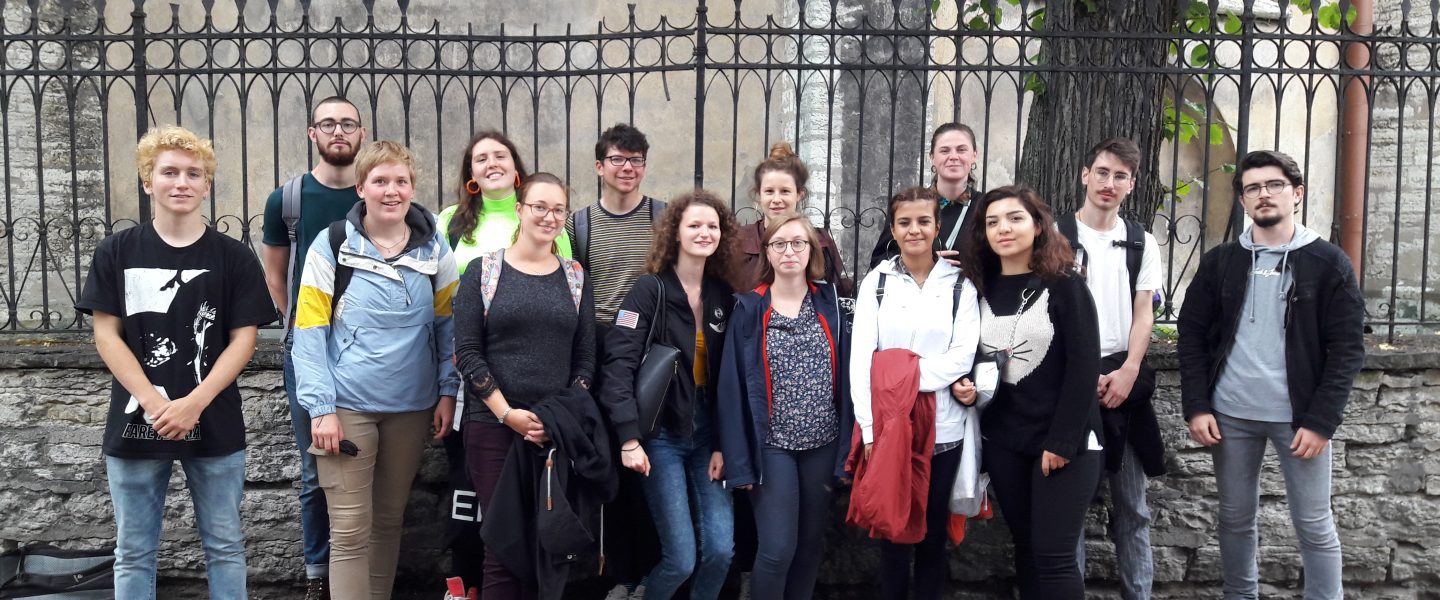 EKA has already a long tradition, more than 10 years, of hosting an Intensive Estonian Language Course for Erasmus students, who later start their exchange studies in different universities in Estonia. This summer it took place from 7.-23. august and the group consisted of 15 students from 8 different countries: Belgium, Czech Republic, France, Germany, Ireland, Netherlands, Turkey and United Kingdom. The course was fun and useful introduction to Estonian language and everyday life.
Besides language studies with the legendary language teacher Vilma Lang, students explored different places in Tallinn and in Estonia. During the weekends, participants were taken out from Tallinn: to Tartu, where there was a barge trip on the river Emajõgi and to Käsmu fisherman village and Viru bog.
The project was funded by Estonian Ministry of Education and Research and coordinated by SA Archimedes.