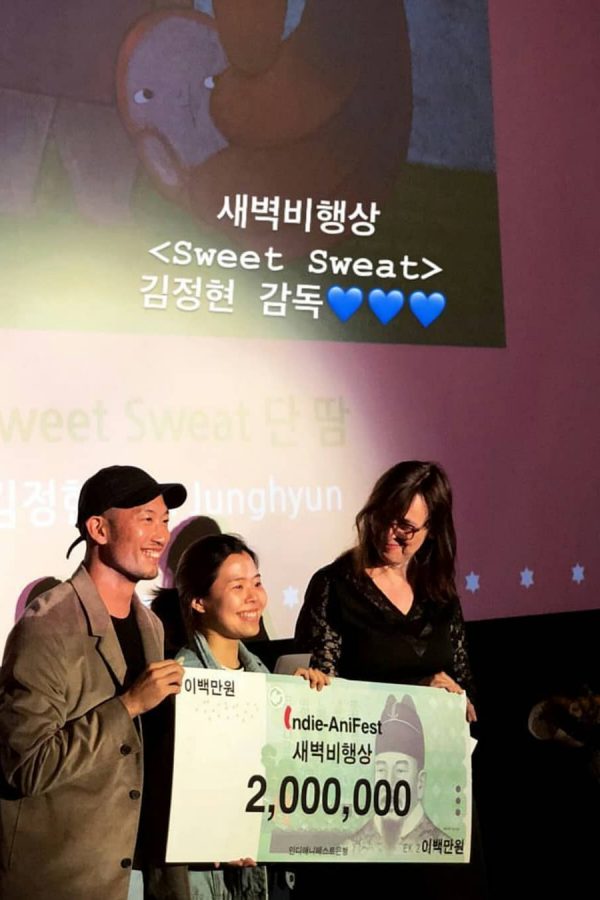 "Sweet Sweat" (2018) won the best student film prize "Prize for First Flight" at Indie-Anifest.
Jung Hyun Kim graduated master degree in EAA animation department this spring. She came to study animation in Estonia from South Korea. Her film "Sweet Sweat" made with pastels has been selected in many world famous animation festivals: Indie-Anifest (South Korea), Ars Independent Festival (Poland), Tofuzi (Georgia), Bucheon International Animation Festival (South Korea), BALKANIMA (Serbia).
Indie-Anifest took place in South Korea in Seoul from the 13th to the 18th September. Read more about the festival here.
Watch the film trailer here.
"This outrageous film is a visual feast of texture and sensuality. From the very first moment, tension can be felt in the small, wordless universe. The highly symbolic visual language reveals multiple layers of meaning. Biscuits turn into erotic symbols, and the viewer participates in the exploration of erotic desire. This film captures the curiosity of a child that discovers the sexuality of the parents. The power of this outstanding film lies in its brilliant synthesis of image, story, and sound, culminating in its strong ending." – Waltraud Grausgruber