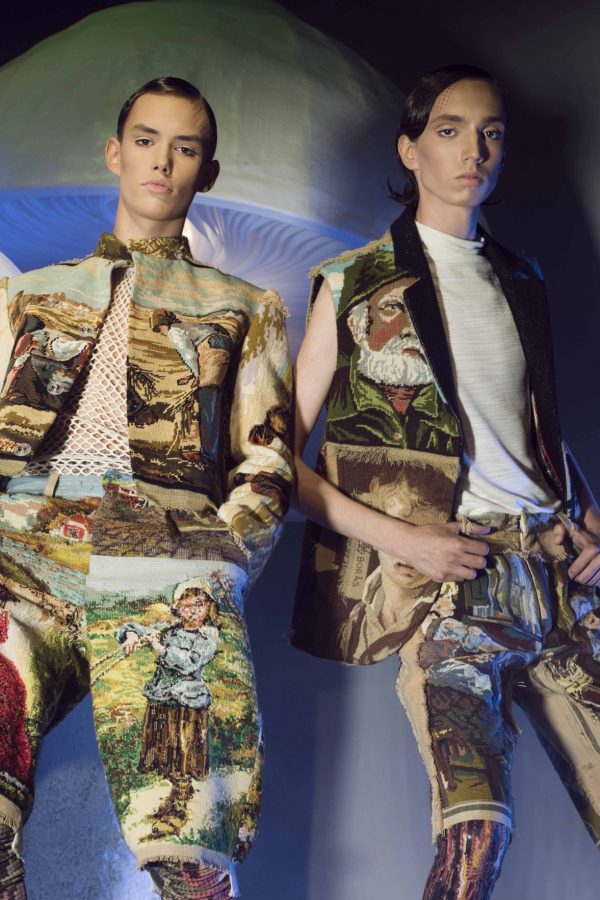 "Give Me My Fairytale" collection fragment. Photo by Arnaud Lafeuilla.de
ERKI Fashion Show 2020 winner Annika Kiidron-Roomets was selected as one of the 20 finalists at Premiere Vision-Paris of NextGen Awards, organized in collaboration with ARTS THREAD.
Her collection "Give My My Fairytale" was chosen from 532 portfolios from more than 80 international schools. 
The winners will be announced during the digital edition of Première Vision Paris this coming 15 and 16 September.
Premiere Vision-Paris is one among the leading organizers of Textile and Fashion Fairs. The event is considered as the heart of an international network. It's a must-attend event for all innovative designers. NextGen Awards Première Vision is an unprecedented opportunity for all final year Undergraduate or Postgraduate textile or fashion students to enjoy international visibility in the entire textile sector. 
Annika Kiidron-Roomets won the grand prize of Estonian Fashion Festival 2020 and will also participate in Kiev at this-years International Young Designers Contest.