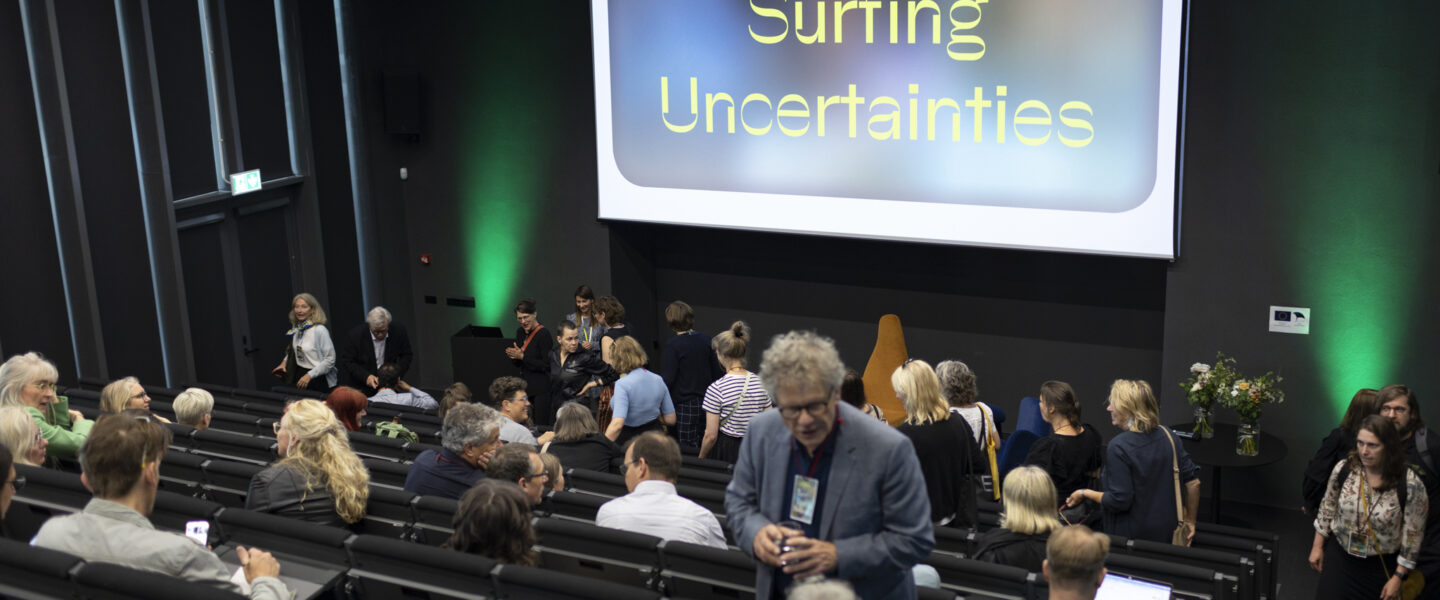 ELIA Leadership Symposium 2022 Gallery
Photos: Erik Hõim
ELIA Leadership Symposium 2022
Surfing Uncertainties
8 – 10 June 2022
The Leadership Symposium brought together leaders from higher arts education institutions and universities across the globe for a timely exchange and discussion on how the economic, social, cultural, and political changes influence different aspects of their duties and responsibilities.
ELIA Leadership Symposium 2022 was hosted by Estonian Academy of Arts and Estonian Academy of Music and Theatre.
The line-up of speakers includes:
Ene-Liis Semper is an Estonian video and installation artist and theatre director. As one of the most internationally acknowledged Estonian contemporary artists, her works almost always involve a kind of duality, maintaining a precisely measured cognitive balance between seriousness and irony.
After a visual arts degree from Canberra School of Art (1999), Monica L Edmondson established a glass workshop and studio in Tärnaby, north Sweden.
Harald Friedl is a serial impact entrepreneur. He currently advises the global Climate Change Negotiations COP 26 and is the Circular Economy Accelerator for the Austrian Government.
Aaron Dworkin – named a 2005 MacArthur Fellow, President Obama's first appointment to the National Council on the Arts and member of President Biden's Arts Policy Committee, Aaron P. Dworkin served as dean of the University of Michigan's School of Music, Theatre & Dance (SMTD).
Former President of Estonia, Kersti Kaljulaid is a supporter of a nonrestrictive legal space for the ongoing digitalization of economies and governments. She is an active promoter of sustainability and halting climate change. She advocates for publicly speaking up against violence and for giving a voice to those affected by it.
Mikko Dufva is The Finnish Innovation Fund Sitra's leading foresight specialist. In his work, he examines future trends, the tensions between these trends, weak signals of change, and mental images connected with futures.