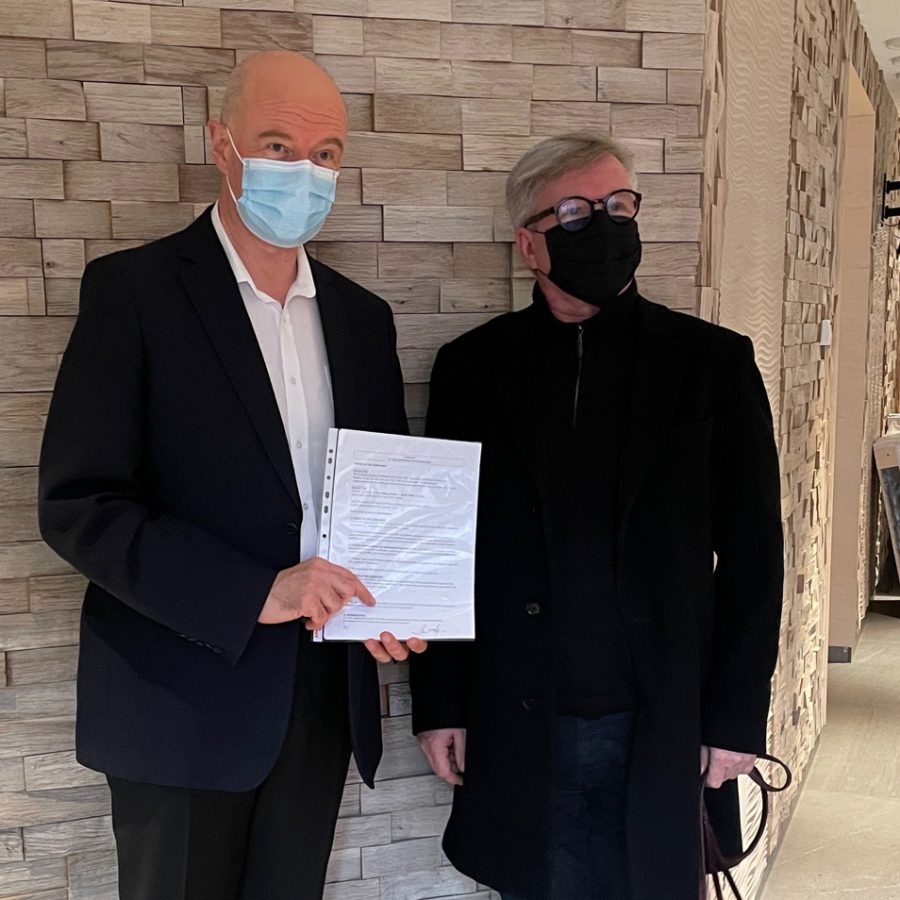 Rectors of EMTA and EKA – Ivari Ilja and Mart Kalm. Photo by an unnamed EMTA technician
On March 30, EMTA and EKA signed a cooperation agreement with the European League of Institutes of the Arts (ELIA) to organize November 2021 European leadership seminar in Tallinn.
The hope is to organize an actual event, where we expect more than 100 rectors, deans and professionals from support structures to discuss how to navigate in the current situation of uncertainty.