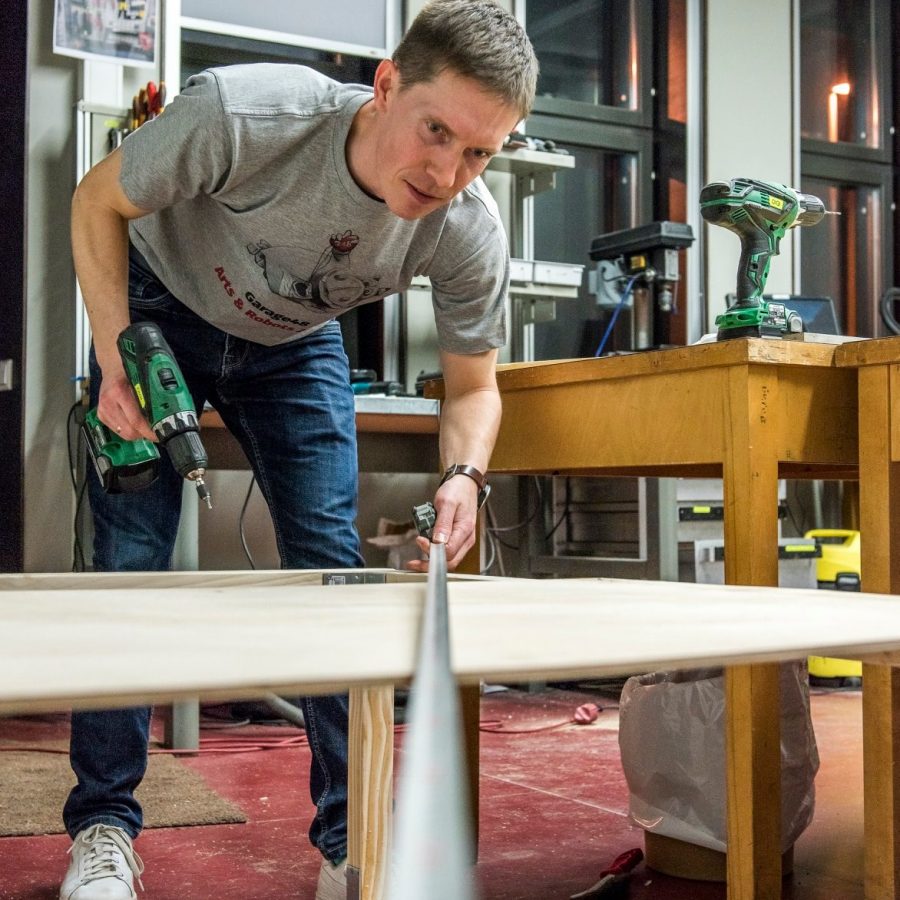 Tarmo Kiuru. Foto: Siim Tiirik
The 10th Hardware & Arts took a turn towards soft robotics and thus Arts & Robots were born! Almost 100 participants, 13 ideas that was built into working prototypes with only 48 hours.
Gongratulations to EKA Product Design student Tarmo Kiuru, who was in the winning team REFILL! They also won the Favourite of the audience prize!
REFILL
Refilling vending machines for household cleaning and personal care products.
Prizes
100kg of steel from Fractory, sTARTUp Day 2021 tickets, Latitude59 tickets, Hedgehog hike.
Team members
Henri, Director
Gutnar, Soft Engineering
Grete, Soft Engineering
Zinovi, Soft Engineering
Reiko, Hard Engineering
Kiuru, Designer & EKA Product Design BA student
Mentors from EKA
Mihkel-Emill Mikk, Head of Product Design BA Curriculum
Nesli Hazal Akbulut, Curriculum Developer and Lecturer of Interaction Design MA Curriculum
Piret Uustal, Product Design Alumni
Fotod: Siim Tiirik