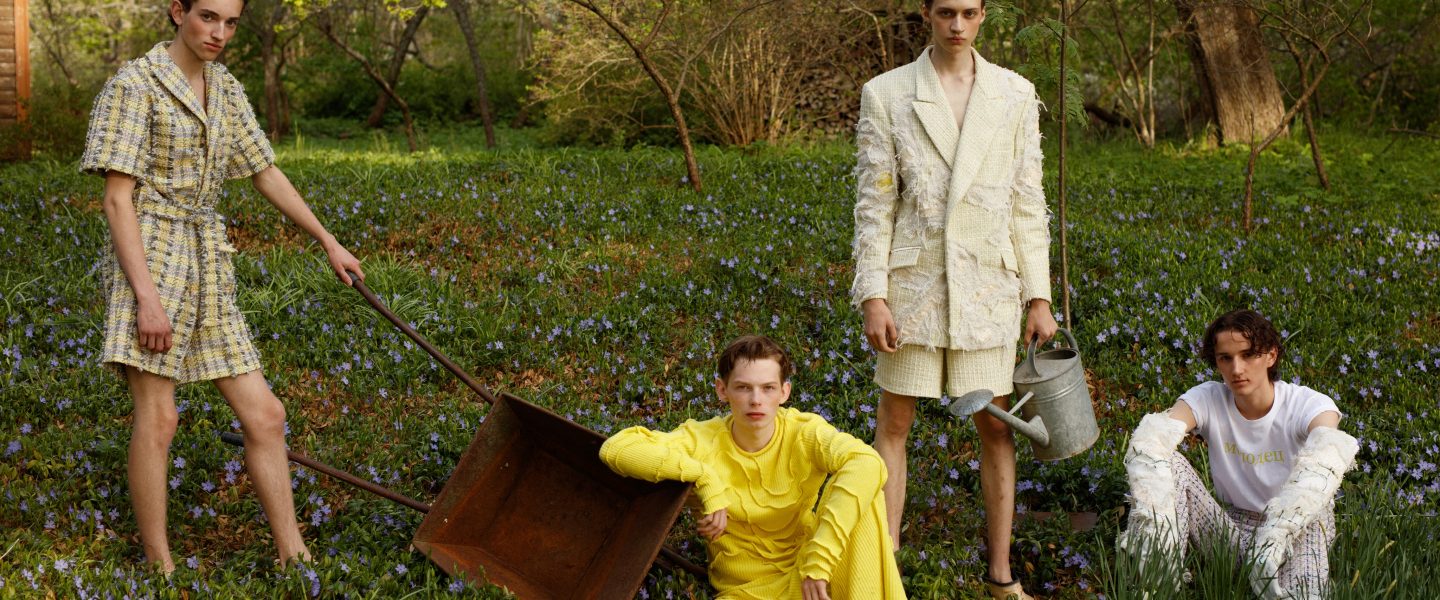 Katrin Aasmaa's collection "Prosta Kapusta"
MA-students Katrin Aasmaa and Cärol Ott have once again brought a great deal of pride to Estonia and the Estonian Academy of Arts by presenting their ERKI 2019 collections to an esteemed international panel at an art and fashion festival VIRUS FASHION'24 in Lithuania.
The fashion show took place on the 23rd of November and brought together avant garde collections from Lithuania, Latvia, Poland, Estonia and also a design team from Belarus and a guest performer from Russia. It is one of the most anticipated art and fashion events in Lithuania. 
"It was a really cool event where a lot of different styles were combined in collections: sporty street fashion, uber luxurious glam as well as experimental and conceptual forms. I was honored to represent Estonian fashion design with Cärol Ott among the international crowd and to bring home an amazing win. These moments give me so much motivation and makes me believe in myself even more," says the newest winner of VIRUS FASHION'24 Katrin Aasmaa.  
Winners
1st place Katrin Aasmaa, (Estonia)
2nd place Romija Štāle, (Latvia)
3rd place Anna Nowak-Curyło, (Poland)
The jury
Agnė Biskytė, designer
Virginijus Kinčinaitis, art critic
Vilius Venckevičius, designer
Arūnas Uogintas, artist
Irmina Savickienė, designer
Ernesta Šimkienė, VIRUS FASHION curator