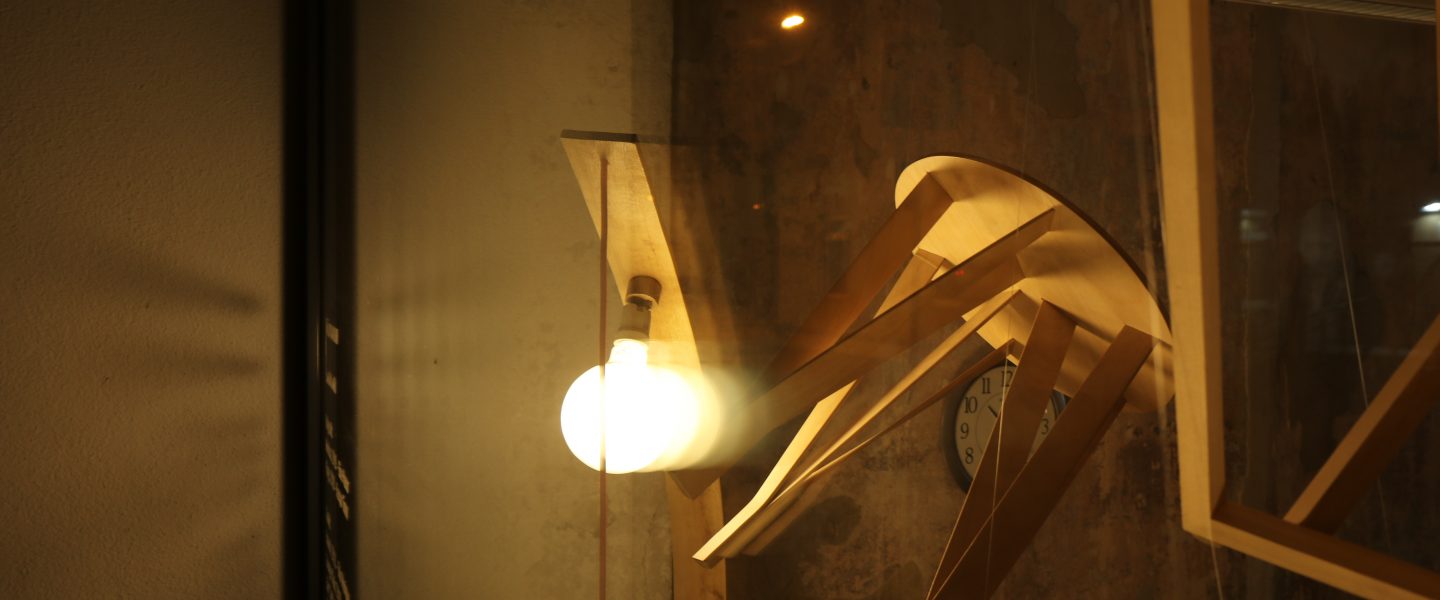 The window exhibition of EKA can be viewed for at least another 2 weeks. So come and see for yourself. At the moment, however, we give a quick overview of what can be seen in the window of the Department of Product Design. The display presents a selection of student works completed within the framework of industrial design specialty projects and workshops in 2008-2020. Prototypes, finished products and models of chairs and lightings can be found among the exhibited objects.
Industrial Design
Lambid toolid
Lightings:
Medusa, 2019 – Eliise Vasur
Pinge, 2020 – Kaspar Timm
Chairs:
branch, 2011 – Triin Maripuu
Lounge Chair, 2019 – Lauri Visnapuu
Järi "3/9", 2012 – Martin Lõkov
Tool Hopp, 2010 – Piret Uustal
Kollane tool, 2008 – Katrin Rekor
You can view the exhibition from the EKA library windows of Põhja puiestee and Kotzebue Street. A window of the Department of Product Design awaits you at the corner of Kotzebue Street until May 9th, 2021.
Display composers:
Mihkel-Emil Mikk
Merilin Kuklas
More information:
Merilin Kuklas
Coordinator of the Department of Product Design
merilin.kuklas@artun.ee