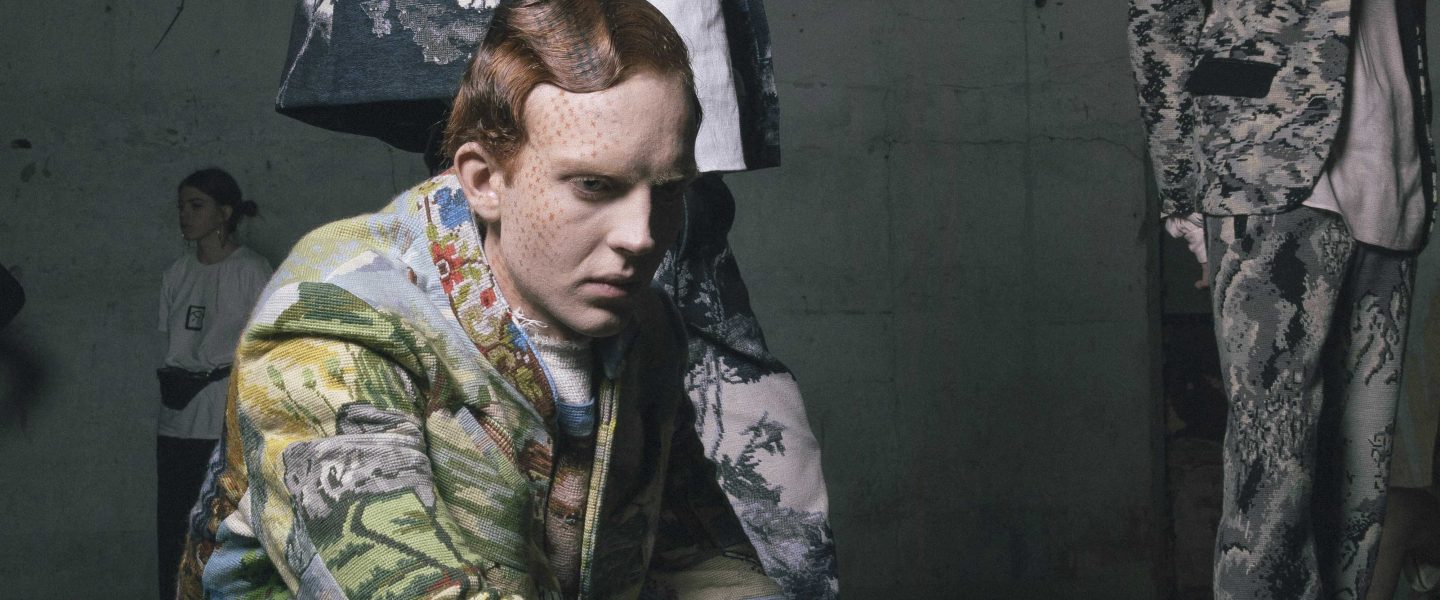 Annika Kiidron's winning design at ERKI Fashion Show 2020
In order to bring Estonian high quality products and design to the wider audiences, Virus Keskus decided to support the Estonian fashion education by signing a partnership agreement with the Estonian Academy of Arts. Together, the VIRUxEKA Young Design Export Program was created, aimed at growing and strengthening design export capacity within the design faculty curriculum.
"EKA design students have been long awaiting an international curriculum, which is aimed at exporting one's brand and creations, and now Viru Keskus has made it possible with their support. Estonian design will definitely take more international dimensions in the next few years, thus increasing also the export potentials of our sustainable fashion design," rejoices Piret Puppart, Head of Fashion Design at EKA.
The program begins in the autumn of 2020 and the first collections will be presented in spring 2021. The program is led by Sissi Silván, Visiting Lecturer at EKA, a business mentor with long-standing export experience.
A participant in last year's pilot program and the winner of ERKI Fashion Show Award and Estonian Fashion Festival 2020, Annika Kiidron says: "The course helped me significantly to position myself as a creative entrepreneur and consider the development aims of my – as yet small – business".
Viru Keskus has been awarded the highest LEED O&M Platinum level for a sustainably operated and administered building in Estonia. Its marketing and communication activities have won 47 awards.
"Viru Keskus, as the leading fashion center of Estonia, values quality.  The sustainability of Estonian fashion design is also important to us and therefore, the announcement of the scholarship targeted at growing the export capacity of EKA fashion department is a logical step," says Head of Marketing and Communications of Viru Keskus, Kristel Sooaru. Together with EKA, a 1000€ personal scholarship will be awarded. Read more at  www.virukeskus.com and www.artun.ee