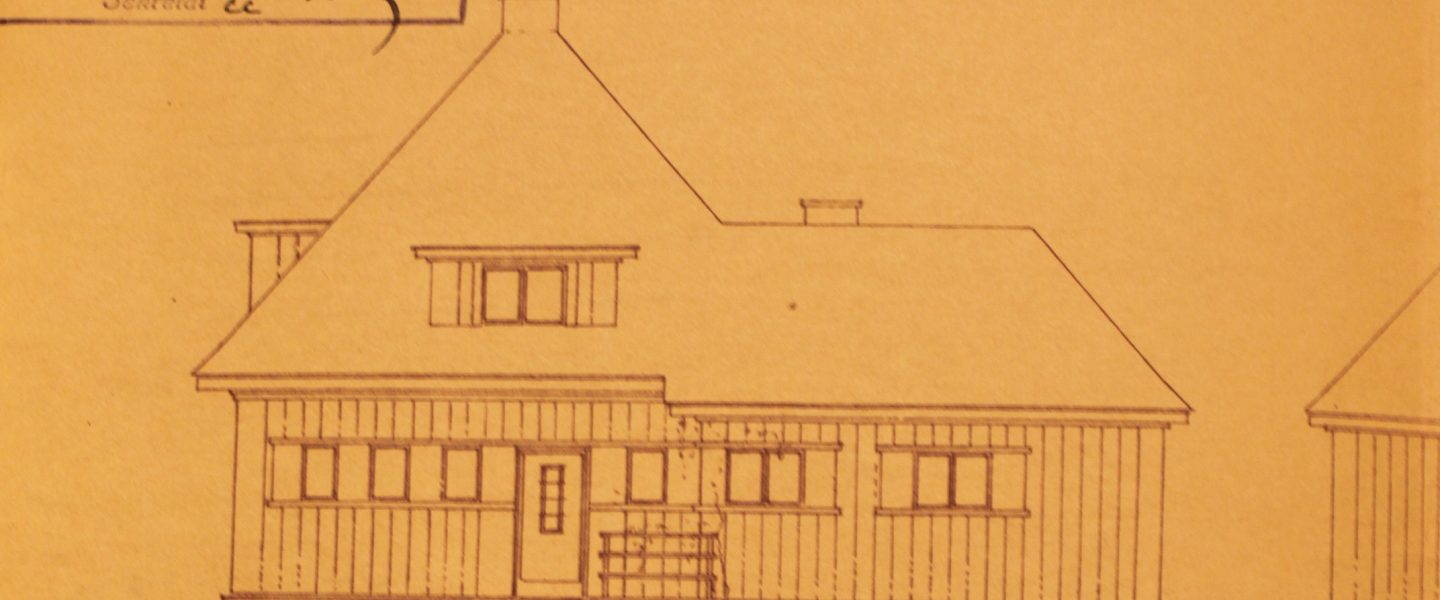 Dwelling in Nõmme garden town, architect Egdar Velbri, 1932. Later this type became known as "Velbri house".
The aim of the project is to compile and publish an illustrated comprehensive glossary of architectural terms to have a reliable source and manual for engineers, architects, art historians, conservators and others. The glossary would significantly simplify the understanding between different groups of professionals and fill the gap of specialized literature in the field of construction and architecture. Expected results:
Publishing and printing of an illustrated dictionary; web-based glossary would be available to the public at Institute of the Estonian Language's database
term.eki.ee
.
Principal investigator: Lilian Hansar
Research staff: Kristo Kooskora, Anneli Randla, Oliver Orro (Cultural Heritage and Conservation); Epp Lankots (Institute of Art History and Visual Culture); Jaan Tiidemann (Architecture and Urban Planning); Targo Kalamees (Tallinna Tehnikaülikool); Jüri Tamm (Tallinn University of Technology); Heiki Pärdi (Estonian Open Air Museum)
Duration: 2015−2018
See in the Estonian Research Information System