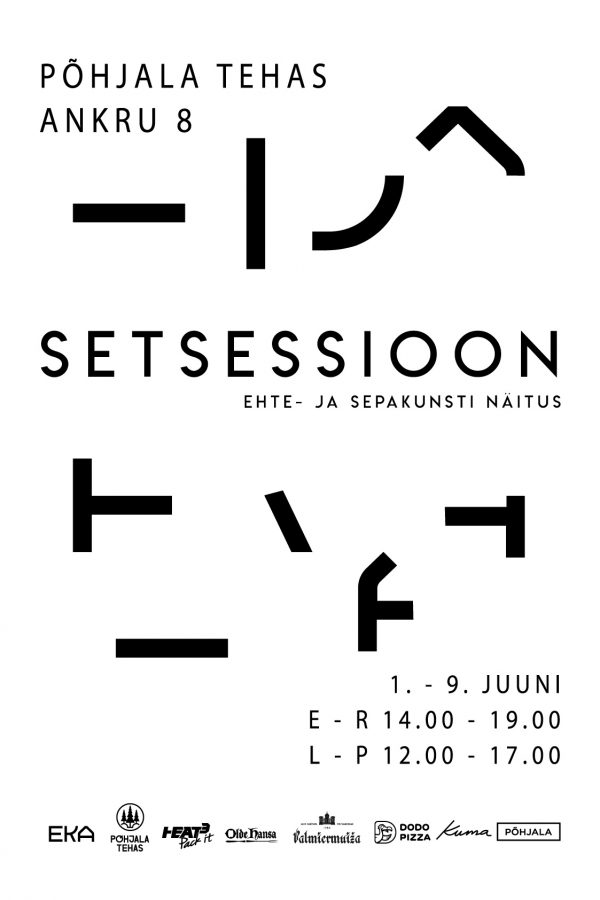 The Contemporary Jewellery and Metal Art exhibition SETSESSIOON (SECESSION) will be opening on Friday, 31st of May at 6 PM in the Põhjala factory (Entrance from Ankru 8). The exhibition displays the graduation work of the BA students from the Jewellery and Blacksmithing department of the Estonian Academy of Arts.
The concept of the exhibition originated from three letters and a single building – EKA. Within it the artists are like little islands with their own ideas and possibilities. To some SETSESSIOON (SECESSION) is a chance to start an independent life outside a secure school environment, but to others merely the act of leaving.
The exhibited jewellery and objects have been produced from a variety of materials including but not limited to: iron, glass, brass, silver, copper, aluminum, rubber, stainless steel.
The exhibition features the following artists: Guðmundur Helgi Arnarson, Georg Arnold, Sandra Hiredal, Ljubov Kedrina, Olga Tea Krek, Liina Lelov, Liina Lemba, Helina Risti, Teemo Tress
The works have been supervised by: Nils Hint, Piret Hirv, Eve Margus-Villems, Urmas Lüüs.
Special thanks go to: Põhjala tehas, Eesti Kunstiakadeemia, Uuskasutuskeskus, Heat3, Olde Hansa, Dodo Pizza, Põhjala Brewery, Valmiermuiža, Kuma Kombucha.
The exhibition will be displayed from 1st until 9th of June, Mon-Fri: 2-7 PM, Sat-Sun: 12-5 PM
Facebook: https://www.facebook.com/events/346760759376753/

For further information (in English)  please contact:
Guðmundur Helgi Arnarson
E-mail: Ghelgia@gmail.com
Phone: +4741517006