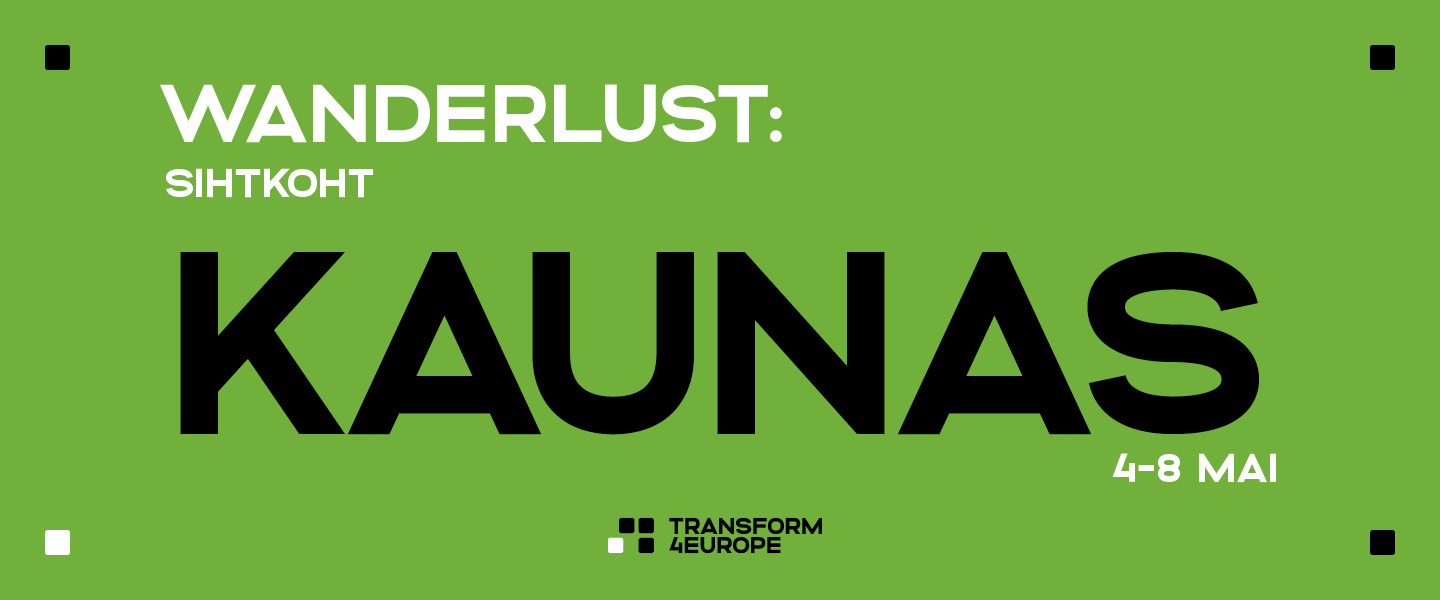 In the Festival of European Culture, the whole Kaunas city is transformed into a cultural happening. The festival is dedicated to culture, discoveries and valuable connections together with the entire community of the Transform4Europe Alliance. Partners have prepared creative MasterClasses and Workshops for you to take part in, you can choose either creative writing, photography, animation, theatre, dance and many other fields. 
Moreover, the participants will gather in a special event to share exciting facts about their countries and cities and bond over their shared experience and exploration of Kaunas. 
The Festival will keep the guests and local students busy as there will be plenty of opportunities for them to explore what Kaunas, the European Capital of Culture, has to offer. Among these are various exhibitions of globally renowned artists, Kaunas Literature Week, offering an opportunity to join the open mic night, open-air book fairs or attending meetings with authors from all over Europe! 
Travel and accommodation costs are covered.
SUMMARY:
Transform4Europe Festival of European Culture May 4–8 in Lithuania Kaunas.
You can take part in creative MasterClasses and Workshops.
https://us.edu.pl/european-university/culture-festival-in-kaunas/
https://kaunas2022.eu/
#kaunas2022
Interested?
Write to T4Europe@artun.ee latest on April 14.
Estonian Academy of Arts was selected as part of the European Universities' Initiative, funded by the European Commission. This unique project brings together 41 educational alliances that work together on the idea and the basis for the future of European education. The vision is based on European values and identity, aiming to increase the competitiveness of European education.