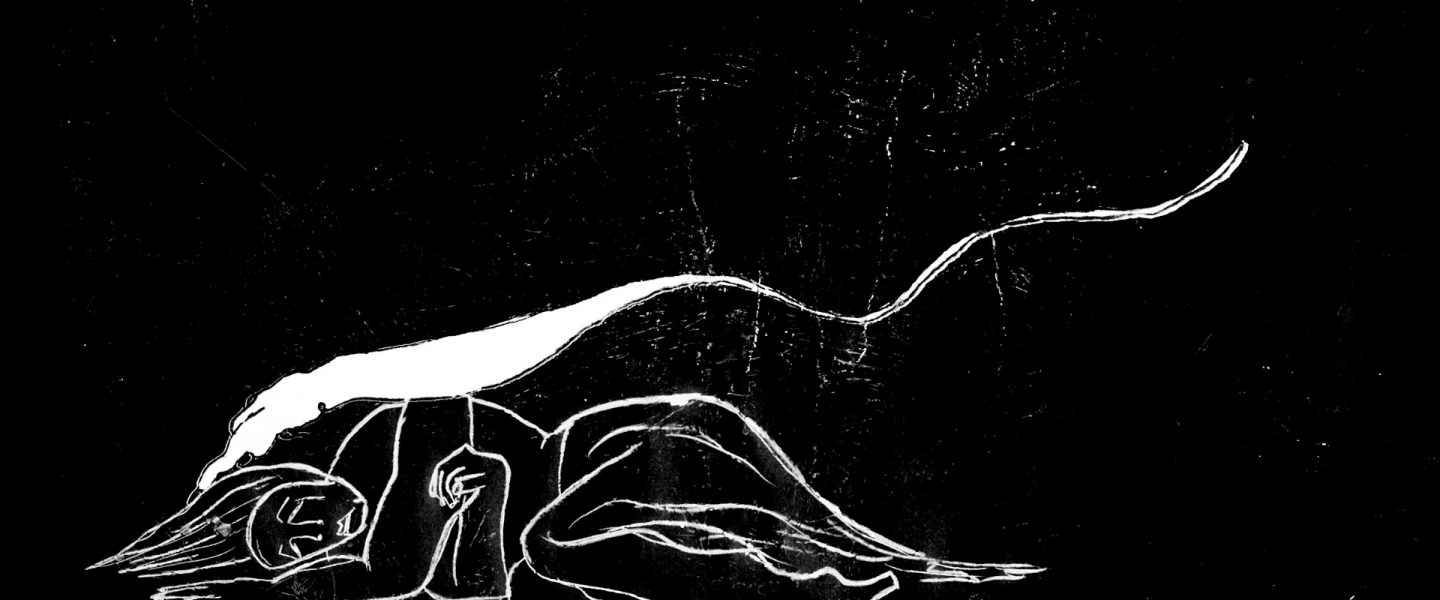 Still from "Displaced" by Laura Benavides
The new school year has begun with many great news for the animation department! Our students have won prizes and received screening invitations to numerous festival programs. And on the first month of the school year we've already had premieres of two new student films.
Laura Benavides' film Displaced was awarded for the Best Script at Festival Internacional de Videodanza in Mexico. Maria Saveleva's film You Are Not A Kiwi received a Special Mention in the competition program at BLON Animation and Games Festival in Lithuania.
Two fresh student films "Jõupaber"/Craft Paper by Ida Lepparu and "Linnule pesa"/The Bird a Nest by Anu Kadri Uustalu premiered at Elektriteater at the Student Days in Tartu on 26th of September.
One of the most prestigeous author animation festivals in Europe Animateka International Animation Festival selected two graduation works from our school to their student film competition program. The works competing in the Animateka festival are  Cufufu by Bruno Quast and The Headless Mule by Tamires Muniz. The festival will take place in December in Slovenia.
Another highly appreciated festival of Nordic and Baltic animated short films Fredrikstad Animation Festival has selected three student works from our students – "Naelapea pihta"/Hit the Nail on the Head (by Lyza Järvis, Kaimar Lomp, Cristo Madissoo and Maria Rakitina), Second Breakfast (by Lukas Winter) and You Are Not a Kiwi (by Maria Saveleva). The authors will present their films at the festival.
Congratulations to all the students and good luck at the festivals!