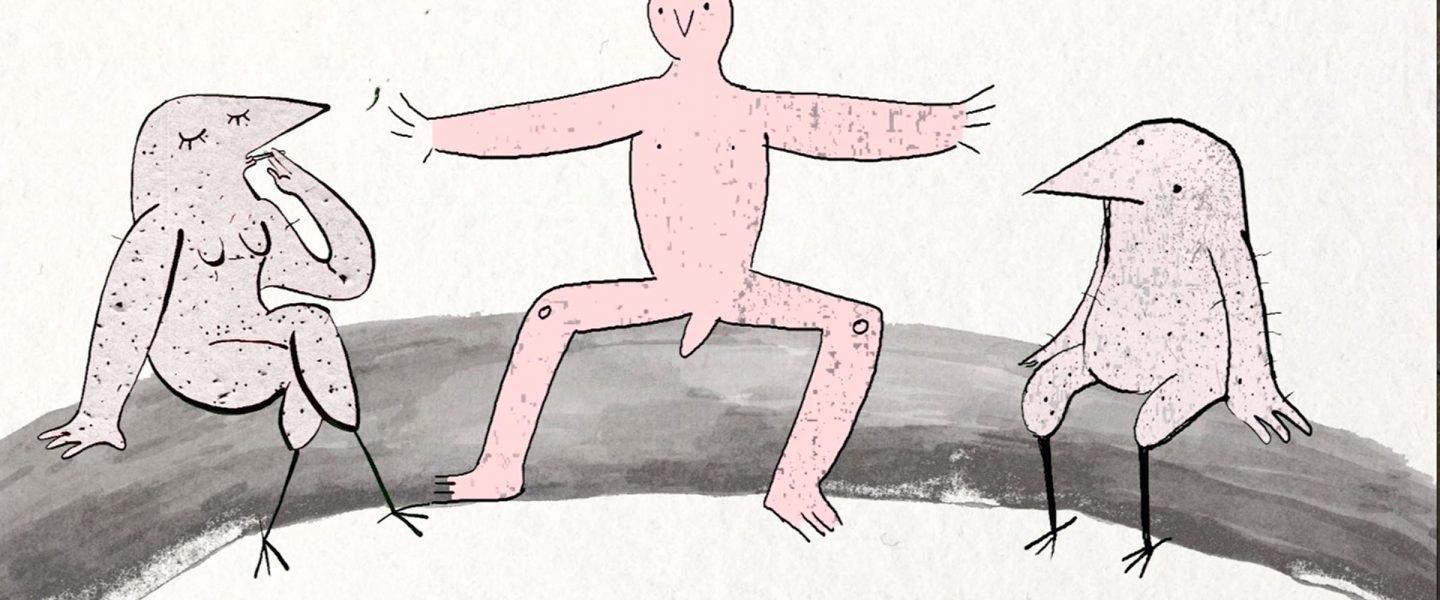 Still-image from the film Sueño" (2020) by Maria Rakitina
Spring has surprised the animation department with two international awards from Russia and Greece.
Maria Saveleva, who graduated with a master's degree in animation in August last year, won the prize for the use of watercolor in animation at The XXVI Open Russian Animated Film Festival Suzdalfest in student film competition category with her film "You Are not a Kiwi" (2020). The film talks about differences and integration into society. The film is made with watercolors.
Watch the interview with Maria on ETV + here.
Maria Rakitina, a 3rd year bachelor student, won the 3rd Prize in the student animation category at the Athens Animfest in Greece with her drawn-film "Sueño" (2020). The film talks about dreams, pillow feathers and naked birds.
Watch the trailer here:
"You Are not a Kiwi"
"Sueño"