Category: Fashion Design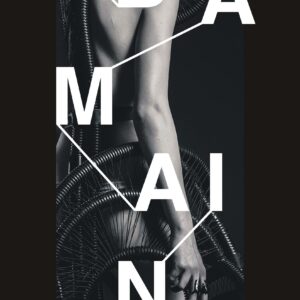 The best print ad in June was one for the EAA fashion students' experimental form exhibition, "Unworldly". The visual element was based on both ...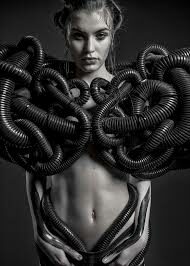 On 10 May, experimental forms designed by students in the fashion design speciality will appear at "sky level" at the Tallinn TV Tower. They took ...
An ethno-fashion show for Estonian Academy of Arts fashion students is taking place in Jõhvi Concert Hall's glass gallery on 7 May as part of an ...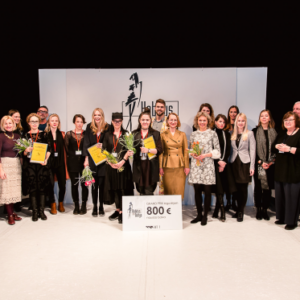 Estonian Academy of Arts fashion students were victorious at the Habitus Baltija 2016fashion show held in Riga on 7-8 April. Third-year ...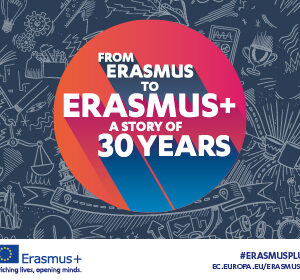 ERASMUS+ programme is celebrating 30 years anniversary this year. Estonian Academy of Arts has participated in the programme since 1999, when ...
The Estonian Academy of Arts is pleased to announce that we are accepting applications until 3 May 2017 for our programmes taught in Russian (BA) ...
The British education consultancy company Quacquarelli Symonds (QS) has released its World University Rankings by Subject 2017, which ranks ...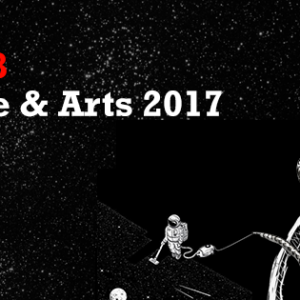 The "Garage48 Hardware & Arts" hackathon, happening already for the 4th time on 17-19th of February in Tartu, brings together skilled ...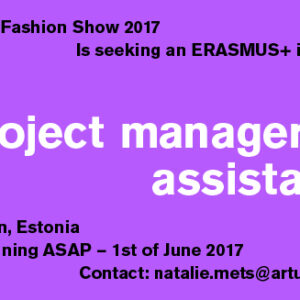 The ESTONIAN ACADEMY OF ARTS seeks an ERASMUS+ intern for theERKI FASHION SHOW! DUTIES: HELPING WITH DAY–TO–DAY ACTIVITIES, KEEPING TRACK ...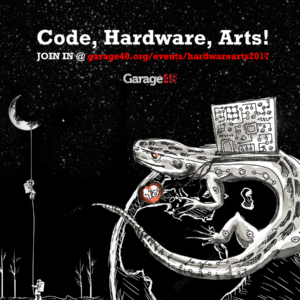 On February 17-19th the Garage48 Hardware & Arts 2017 is happening again at the Institute of Physics, University of Tartu in Tartu, Estonia. ...