Category: Fashion Design
The clothing collection "The Art Club", presented at Defitsiit fashion centre on 15 March 2017, evoked youth, art and freedom. In the Wear-Arts ...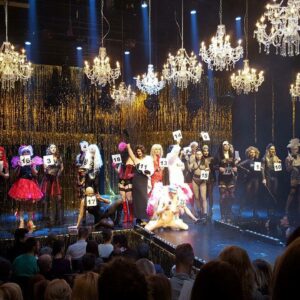 A grand costume spectacular called DragRace was performed at NO99 Theatre on 4 and 5 February 2017: The director was Jüri Nael, head stylist was ...
Elisabetta Silvestri, who is on track for a bachelor's degree in the EAA Department of Fashion Design, is an exchange student from Italy. A ...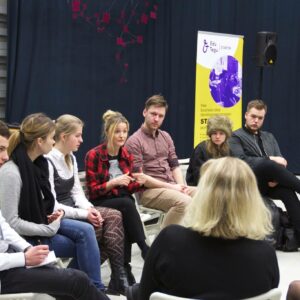 The keywords of Creative Hack, held for the third time on 27-29 January, were innovation and entertainment. The focus was on music, film, motion ...
During the 2016/2017 autumn semester, the third-year BA elective "Fashion as Art" was supervised by a pair of internationally acclaimed ...
5 September to 9 December 2016 Second-year students in the fashion and textile design speciality put themselves to the test in cooperation with a ...
MINIMALISM, an exhibition by four young EAA fashion students, was opened at the Creative Hub in cooperation between Tallinn Fashion Week and ERKI ...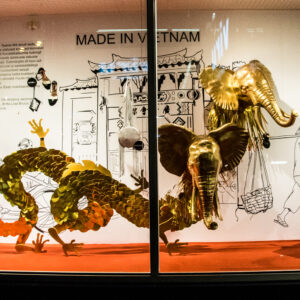 On 7 September, "Made in Vietnam", an exhibition of accessories made as individual work during a student programme, was opened in the display ...
Master's degree students in the specialities of textile, fashion and leather design had an opportunity from 5-16 September to take part in an ...
Second year for fashion students is starting with a traditional summer camp with Anu Raud at Heimtal Museum. Students will have five days of ...