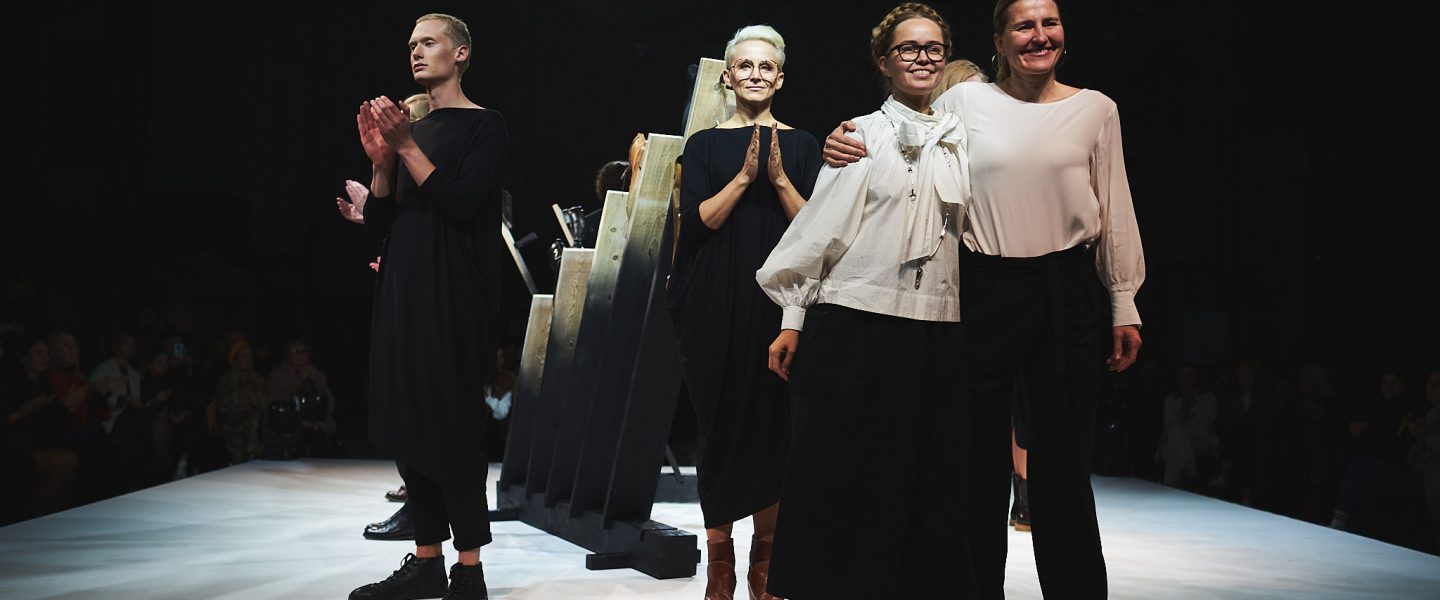 Cervo Volante and Piret Puppart. D_O_M Presentation Show at XVI Tallinn Design Festival
The long-matured Cervo Volante project of Piret Puppart, the head of the fashion department of EKA, which makes durable shoes and accessories from the residual skins, created during the deer hunting, has reached Estonia.
As part of the D_O_M performance, dedicated to sustainable fashion on Design Night, the concept showed itself to a wider audience and has now gradually reached the Estonian Design House.
The goal of Cervo Volante is to turn the carefully regulated and sustainably hunted red deer hunting skins of Switzerland and Estonia into unique and durable shoes. In Switzerland, the species is nationally regulated by about 15,000 individuals a year, whose scarred skins used to be predominantly burned or buried. In order to make more efficient use of these residues, Cervo Volante's tream of women decided to apply them to new life. The skins are treated according to the strictest ecological criteria and using traditional handicrafts – so they are completely breathable, anti-allergic and have the smallest possible footprint. Tanning is done using old methods in barrels and with purely plant components. The recipe focuses on acorns. Natural scars, folds and scratches on the skin, which are like wabi-sabi, are also highly valued for the brand – traces of wild life and a sign of authenticity that the concept proudly exhibits in its series, without wearing them off like scrap leather. "Each piece has its place, it just takes a little more time than usual to find it. This additional time factor is acceptable to us, because most of the hunted catch is also carried down the mountains by the iceberg. Everything takes more time and understanding to take out the most, if we really want to make a difference, "sums up the brand 's design manager Puppart.
D_O_M Presentation Show at XVI Tallinn Design Festival, 22.09.2021:
D_O_M Presentation Show at XVI Tallinn Design Festival