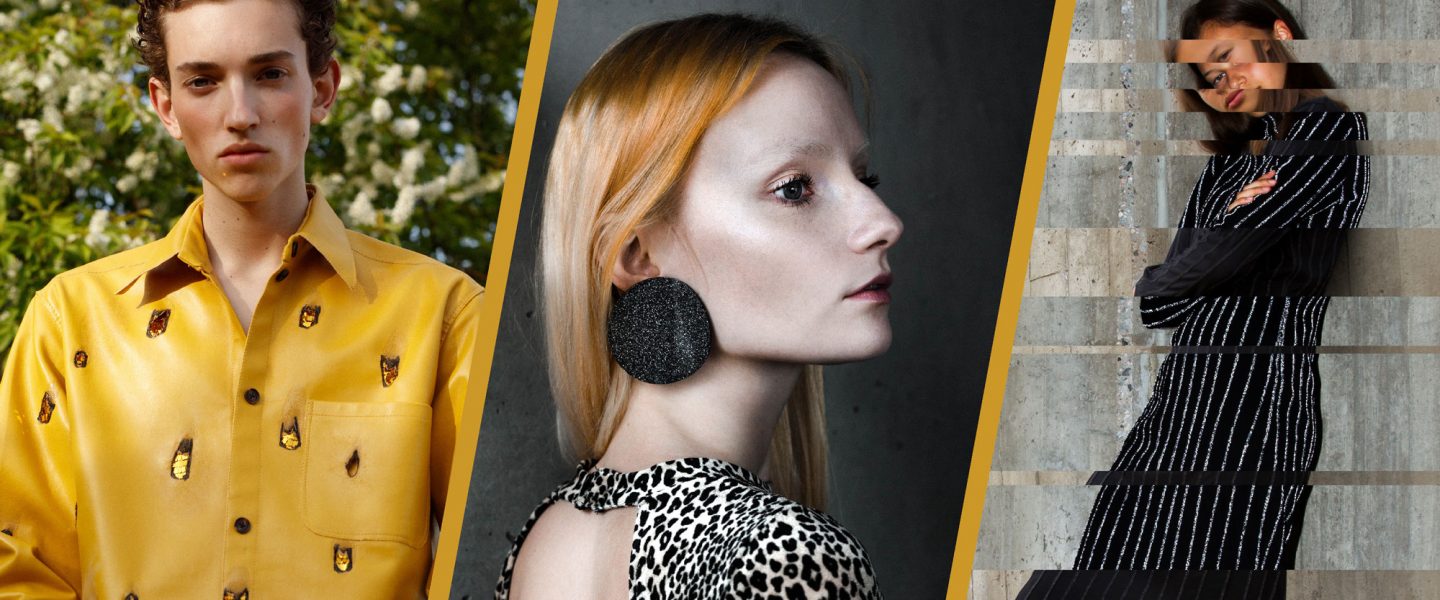 Katrin Aasmaa (foto Kertin Vasser, modell Roma (Sage Management)) / Sigrid Kuusk (photo Sigrid Kuusk, model Liisbeth Kirss) / Kairi Getman (Katrin Aasmaa (foto Kertin Vasser, modell Roma (Sage Management)), Sigrid Kuusk (photo Sigrid Kuusk, model Liisbeth Kirss), Kairi Getman (photo Katri Korbun)
On 13th December, the MA-students from fashion, textile, accessories' and jewellery design at the Estonian Academy of Arts (EKA) will get a rare chance to pitch their newly refined brands and concepts to influential Scandinavian entrepreneurs and investors. They will come all the way to see which next big ideas will get a little help to grow and emerge from the local design market to an international scene. This exciting event is the result of a new programme at EKA designed and led by the internationally renowned business-professional Sissi Silván.
More than a dozen students have put together their proposals covering the aspects a potential investor may look for. To help them navigate in such a competitive landscape, EKA brought in Sissi Silván, a business angel, board professional and consultant coaching B2C and especially design companies in creating international growth. One of her impressive achievements includes leading H&M Finland to become the most profitable retail chain in the country.
The esteemed panel will be represented by Betina Simonsen (Danish Lifestyle & Design Cluster), Pia Erlund (ByPias, the fastest growing Finnish fashion brand), Maria Lipasti (La Matta, the #1 boutique in Helsinki), Riivo Anton (Estonian Business Angels Network) and Ira Stening (Finnish Business Angels Network).
Silván praises the participants: "I have been deeply impressed by these wonderful students – not only their skills and ambitions within design, but their open-minded hunger to learn from the business cases, that our inspiring guest speakers i.e. business people and other designers have shared with us. I wish them all loads of luck on Friday – they are worth any investments and international door-openings!"
"EKA realized the need to teach the future graduates how to operate outside their local comfort zones and in the international business world. This course has proven to be a must-have for all the design students aspiring to take their brands further and with Sissi leading the way, they will certainly excel," explains Piret Puppart, the Head of the Fashion Department.
With an opportunity to grow their business and expand to new markets, 13th December will mark the date no aspiring designer would want to miss. EKA has recognized the necessity of such a permanent fixture in the curriculum for the final year of MA, giving the students the means to deliver their brands from the home studios to the international market.