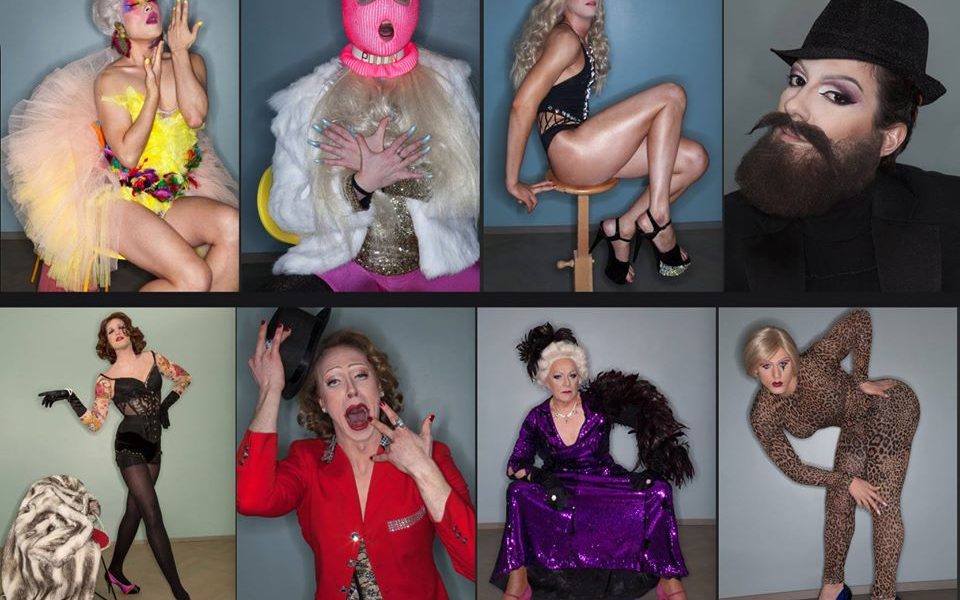 Photo: Toomas Volkmann
The five-day Drag Show – the Identity Cabaret – at the end of December gave 2019 a worthy and fabulous goodbye. 24 students from Estonian Academy of Music and Theatre in collaboration with students from Make-up School and EKA created an intriguing stage show, the aftermath of which does not want to fade – and quite rightly so.
For the second year running, Drag Show has been a thrilling experience for both the audience and participants. Artistic and shocking performances touched the boundaries of reality and fantasy, expressed public criticism and fueled passions. Beautiful became ugly, humor alternated with horror, feminine was replaced with masculine and vice versa.
Karl Christoph Rebane, a third-year fashion student shares his impressions: "I am very pleased to have been able to take part in something so unique in the Estonian art scene. Making costumes for drag queens and kings is similar to creating transformers – everything has to be durable and last for at least 5 shows, and the original performer has to transform into something brand new. I think the magnitude and the show became clear only once everyone saw the drags perform in full costume and makeup. When I saw my costume on "O'Toymegood", my jaw dropped and I was completely in trance by how alive everything became when the actor was doing the performance. This was the moment I realized that all the blood, sweat and tears during this intense period before the shows were worth it. Hope this course will keep coming and new students get the opportunity to be a part of this mind-blowing experience!"
Drag Race is part of EKA's Fashion Design curriculum, supervised by costume designer Gerly Tinn. Additionally, students form Fashion Styling also participated in creating the characters. The stage and set design concepts were developed by students of Stenography Department.
EKA costume designers
Brita Paula Põder
Eva Linda Sammelselg
Kadri Vahar
Karl Christoph Rebane
Karl Gregor Baumann
Keili Randoja
Liina Raidoja
Lisette Sivard
Mari Lemet
Nele Kurvits
Triin Uustalu
Victoria Truuvert
Supervisor Gerly Tinn
Photographer Toomas Volkmann