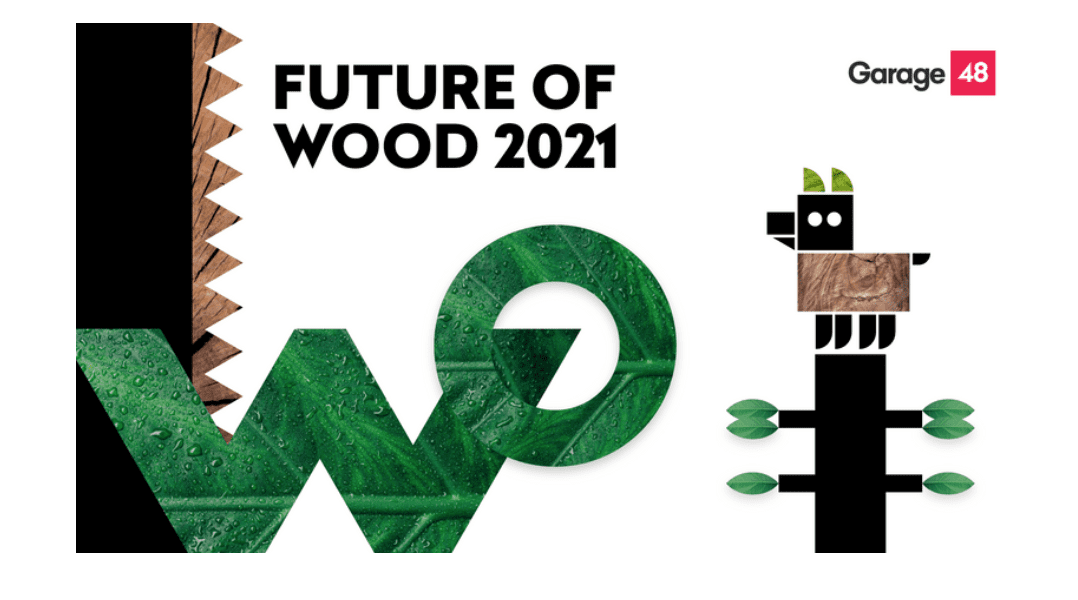 Garage48 in collaboration with TSENTER and EKA are inviting everyone to join us for Garage48 Future of Wood 2021 from the 26th to the 28th of November, where we celebrate while also hacking together for the fifth time running.
For our first anniversary – we are back in Väimela, where it all started back in 2017.  
Estonia has one of the highest forest coverage percentages amongst developed countries – and we are working towards keeping it that way! But what are the tools that can help in that? What new ways to better utilize wood as a building material and through that lessen the environmental effects of the construction industry.
The main goal of the Garage48 Wood make-a-thon is to create and introduce new technological solutions that promote sustainable management and help to achieve a climate-neutral economy.
Once again we are looking for both physical and digital prototypes. Whether you are someone who works with a CNC machine, a chisel or a laptop – we welcome you!
-Architects, 
-product designers, 
-wood technologists and chemists, 
-engineers and industry practitioners,
-forestry experts, 
-climate and environmental experts,
-software engineers, 
-designers,
-data scientists,
-marketers,
-visionaries 
Join us and come together to create prototypes of novel solutions for sustainable forestry and efficient forest management.
You can join with or without an idea, as an individual or a team!
We are looking for solutions that help in the following topics:
1. Research and development transfer to business
2. 369 Pattern Building system (patternbuildings.com)

3. All potential novel solutions in architecture, forestry and wood processing
4. Solutions supporting reaching climate neutral economy in architecture, forestry and wood processing
5. Timber products and architectural solutions for elderly
Read more here about the focus topics, 🏆PRIZES🏆and all the fabulous workshops, machines & equipment that will be available for use at Väimela!  
Questions? Ask away: siim@garage48.org