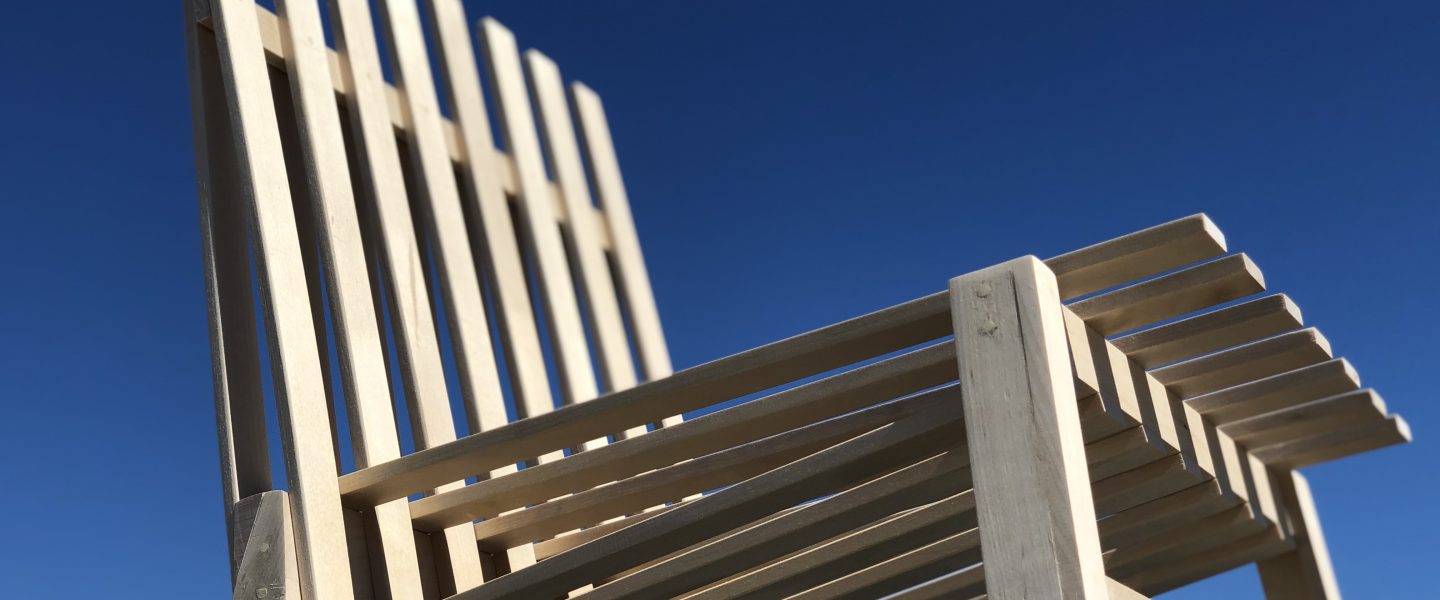 Chair by Triin Kampus. Specialty project "Seating", 2020
The annual specialty project "Seating" of the first-year students of the Department of Interior Architecture and Architecture at EKA opens the door to the world of furniture, asking how much – or how little – material is actually needed to provide sufficient support for the human body.
Students are only allowed to use small pieces of plywood, wooden sticks and glue to develop and complete their idea, and the result must bear the weight of the author. During the process, some of the first experiments are broken. How to make the right start, building a strong construction made of fragile material?
Wood workshop master Avo Tragel helps to build the chairs in the EKA wood workshop.
Supervisors: Ilkka Suppanen and Yrjö Wiherheimo
Triin Kampus' chair for the specialty project "Seating"