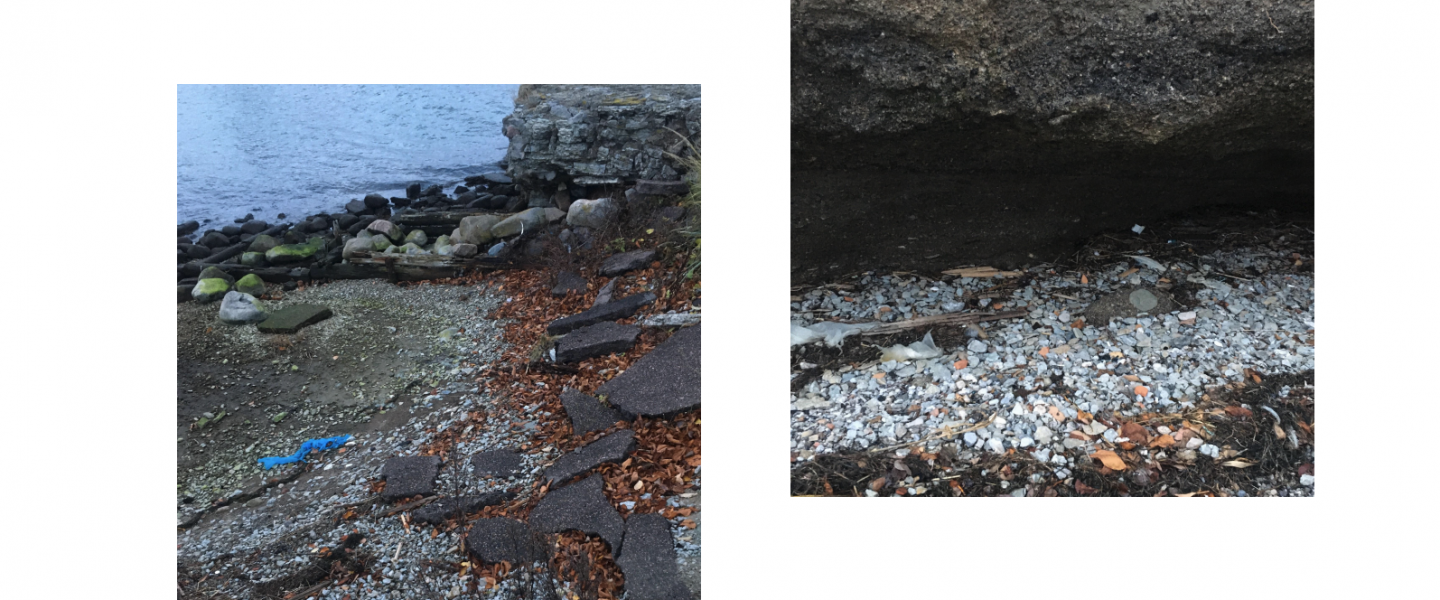 Linda Zupping. Sea container home for Erkki-Sven Tüür. Photos from location.
What is a home and what makes be a good living space if the starting point and unit for the space is an ascetic, ubiquitous sea container?
And so that the task given to 2nd year undergraduate students would not be too simple: how could the potential of sheep's wool, which is unsuitable for the wool industry, be used as an insulation and insulation material for indoor, private spaces? The brainstorming session brought together students of interior architecture and textile design, with tutors from both departments leading the process.
As each user's space needs are different, each interior design student came up with a client – a well-known person about whom it was possible to find enough information from public sources to guess what kind of home he or she could appreciate and need. Thus, the sea containers became the homes of President Kersti Kaljulaid as well as a number of Estonian and foreign musicians, actors and others. Each student analysed the client's way of life and compiled a spatial programme consisting of container modules, proposing a home that was located in a specific place in North Tallinn, using vacant plots.
Linda Zupping / selected client: Erkki-Sven Tüür
Built in a sea container, the studio is located on the banks of the uneven post-industrial waterfront of Kalaranna, inhabited by a composer who has a permanent residence in Hiiumaa, but who often has to reside in Tallinn as well. He loves the sea, is not afraid of the weather and likes to spend time outdoors. As the container is located almost 2 meters above sea level, the dwelling is extended to the sea by a step made of aluminum grating, which reacts to seawater due to the protective oxide layer of the metal. In this way, it works as proof of sea levels, changing colour over the years, just as the sea dictates.
The container is located in a slightly separated place, but still in a public space, so the openings are solved with privacy glass lenses. The lenses open the view of the yard in an optically unfamiliar way, abstracting it into a play of colour and light, but also allow a clear perception of the outer surroundings when examined more closely. More light can enter the room from the kitchen and bathroom from the two skylights and the glass door opening to the sea. The space is small, but the play with materials, light shades and translucent surfaces make it cognitively bigger. The three geometric shapes separating the space are made of white natural rubber tensioned on a metal frame. The studio is intimate, poetic, a little ascetic. From the outside, the container is covered with a weatherproof neoprene layer with sheep's wool insulation.
Tutors: Tüüne-Kristin Vaikla, Urmo Vaikla, Liina-Liis Pihu, Eve Komp, Jüri Kermik, Katrin Kabun