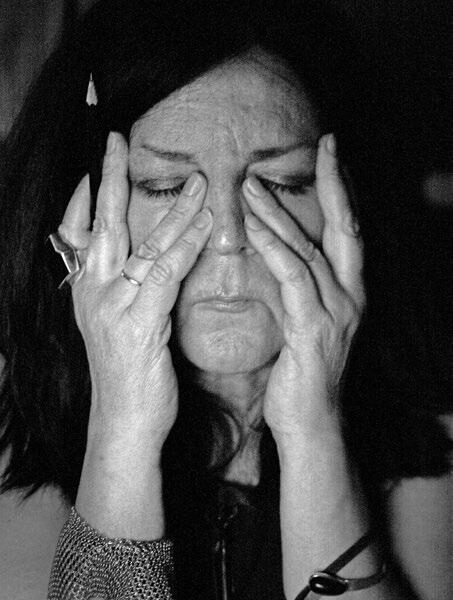 Photo: Tanel Veenre
Honourable Rector Prof. Mart Kalm, distinguished friends and colleagues, dear students.
I have been taught that if you have nothing to say, try to tell it as briefly as possible. However, I've also been taught to break the rules. To break them with elegance, consciously and well. Controversy. Yes, but life is controversial in itself. This is my last lecture in this building. I'll try to make it short. I'm a little bit nervous, feeling excited, as on the first school day, instead of the "last lecture".
When Prof. Kuldkepp, my legendary teacher, invited me to teach in 1989, I did not know anything of all the pleasure that waited ahead. 33 years of enjoyment.
However, I must quote words of a good colleague of mine, whom I have invited to teach also the last century already: working here is interesting, but you need to provide the money yourself. Moreover – what a wonderful staff! Thus, plusses outweigh the weak sides.
I sincerely admire the efforts of the administration with the new building. Already my teachers remember that even their teachers knew: everything is just temporary. We spent decades waiting for the new home, suitcases packed. Now we have the home. Our very own home. And really beautiful, not too dolled up like some clinic. All thanks to the management, first and foremost the Rector Mart Kalm. Still, we should not forget the contribution of our financial director Mr Tammsaare, who did a great job (the invisible job), organising the construction of Tammsaare parking lot for administration at Kotzebue 2, because of the lack of parking spaces in the surroundings. (NB! Not to be confused with Tammsaare Park beside the Opera Theatre!) And more. Complying with the wish of sculptors, also the building at Kotzebue 10, in the need of renovation, was purchased, because in the new building the volume of space was less than in the previous school at Tartu Road.
However, few of us know that in our new building there is a tiny dark room on the fifth floor. Without windows, a claustrophobic nightmare. This small office has been called "the beating room" and even worse, I hereby better do not recite other names. And it is actually not important. But the official name of the office is  "Negotiation room for two on delicate themes". That was the room, where our previous Dean invited me to, and asked, if I'm not aware myself that it was already time … Yes, I would like to give the young a chance. And where is the trained offspring? Yes, was my reply, I did notice, already long ago, and the offspring has been trained, as much as five persons are ready to apply for the post of a Professorship of jewellery and blacksmithing, but as I have the so-called "tombstone contract", the post was not announced. I'll go, feet foremost. Until my last breath … I am like an old cabinet, from which nobody even bothers to wipe the dust away. Pardon, Mr Dean apologized. One could smell the education of a diplomat. Later he called again and excused. Wrong time, wrong place. After several hours of of the Council meeting, all exhausted. To console him, I quoted Betti Alver, an Estonian poet before the World War II:
One single gram can change the fate of the world on a scalepan. 
There's always just a single step from the classroom to bedlam.
Our Rector is straightforward. Yesterday, in the evening news broadcast, he compared the wages of our teaching staff to others; even income of a lawn mower is higher. Our Rector said it in writing (and I have quoted it repeatedly): "the job of a professor emeritus is to stay at home and grumble". There is no related job description, this has probably been missed in the course of busy work. However, I understand the inkling and try to behave as expected. But the students do not pay attention to titles; they asked for a permission to come still with their works to get advice, and so they do. I really enjoy this work.
Honourable Senate, I thank you for the trust to assign the title of professor emeritus to such a Gavroche. I feel myself awkward and guilty. It was probably some classic, as far as as I know, Kafka, who said: let's shoot him first, then look, what was his guilt, if any.
And let me recite still one more quote, from British musician Robert Fripp, a holder of an Order of Merit of the Cross of Terra Mariana, who has also visited Estonia. He said: You have three rights. The right to do your work. The right to pay for doing your work. The right to suffer from the results of your work. It would be difficult to find better words.
Dear audience! I try to be worthy of the title I've been assigned. Anyway, the Senate has given me the credit of trust.
Those were the days my friends We thought they'd never end We'd sing and dance forever and a day We'd live the life we choose We'd fight and never lose Those were the days, oh yes those were the days.
Interesting 33 years in your company. Really memorable. Thank You.
Kadri Mälk
June 21, 2022
Large new hall of the Estonian Academy of Arts