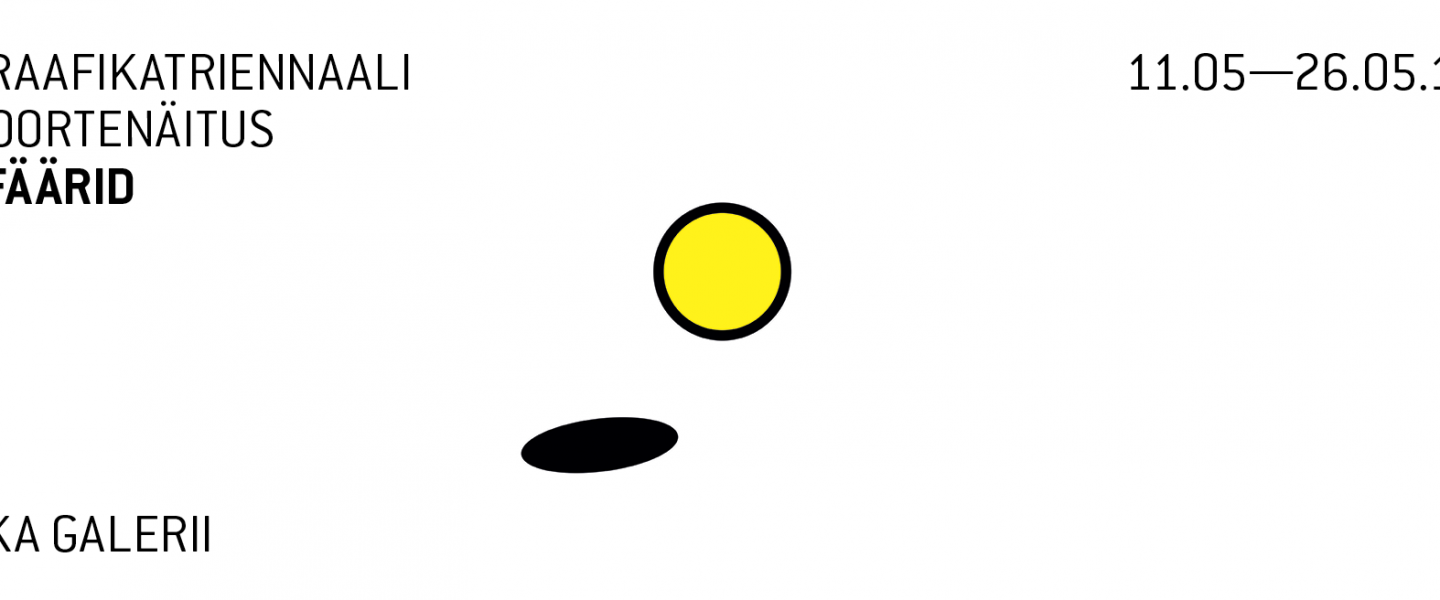 Since 1998, the Tallinn Print Triennial has been accompanied by young artists' exhibitions. Spheres is the youth exhibition of the 16th Tallinn Print Triennial. Its aim is to study the contemporary human condition through the conceptual metaphor of a sphere.
The youth exhibition will take place in two parts. The first part will open at the EKA Gallery on the 10th of May at 5 p.m. and will remain open until the 26th of May.
Participating artists: Anu Jalas, Ann Pajuväli, Ede Raadik, Irma Isabella Raabe, and Kadi Reintamm.
The exhibition is curated by Eve Kask and Oliver Laas.
Exhibition design: is Delija Thakur.
Graphic design: Stuudio Stuudio
We would like to thank Estonian Cultural Endowment, Hooandja, Art Allmägi, Kaie Anderson, Photography Department and Graphic Art Department of Estonian Academy of Arts, Jaan Kompus, Krõõt Kukkur, Lauri Lest, Marko Nautras, Laura Nõmmik, Alar and Marju Raabe, Martin Riimak, Tormi Voksepp