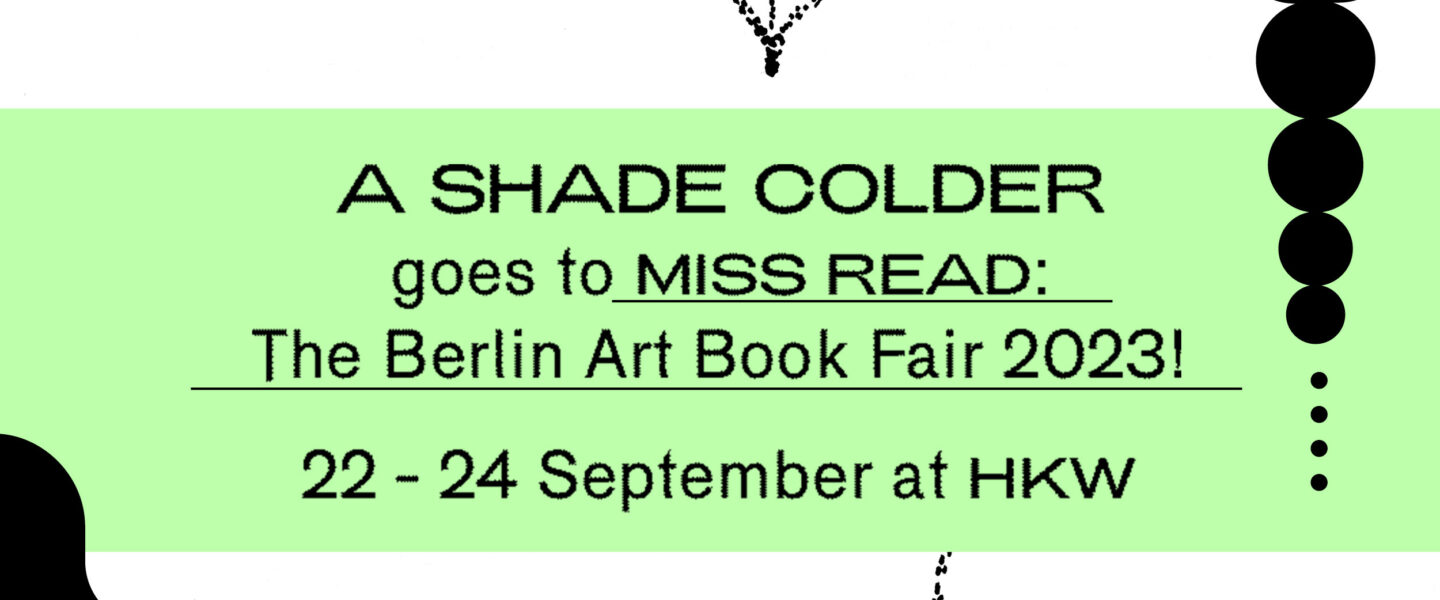 A Shade Colder goes to Miss Read: The Berlin Art Book Fair 2023!
22 – 24 September at HKW 
A Shade Colder will be presenting a special publication, created in time for the fair, titled Reversed Chronicles, featuring artists and art writers Agnė Jokšė, Sarah Nõmm, Vaim Sarv, Mia Tamme and Vlad(a). Texts in the publication use a contemporary and queer gaze to look at stories and traditions of the Eastern part of Europe, while also reflecting on questions of belonging.
The publication also includes Sarah Nõmm's artwork The Little Switch. Reversed Chronicles is edited by Keiu Krikmann and Kaarin Kivirähk and designed by Jojo&me (Johanna Ruukholm and Martina Gofman). 
The fair is accompanied by a radio programme by Lumbung Radio, where contributors to Reversed Chronicles, artists Vaim Sarv and Mia Tamme will be hosting a show Oral Frictions and the Echo of an Otherwise.
In addition to A Shade Colder, Jaanus Samma's, Kris Lemsalu's and Katja Novitskova's artist books as well as the reader Normal Noughts. Perspectives on Estonian Art of the 2000s, published by the Estonian Centre for Contemporary Art will be available at the fair.
A Shade Colder's participation at Miss Read is supported by the Estonian Ministry of Culture.
Thank you: Merit Kopli/Estonian Embassy in Berlin, Kadri Liik, Eva Mahhov