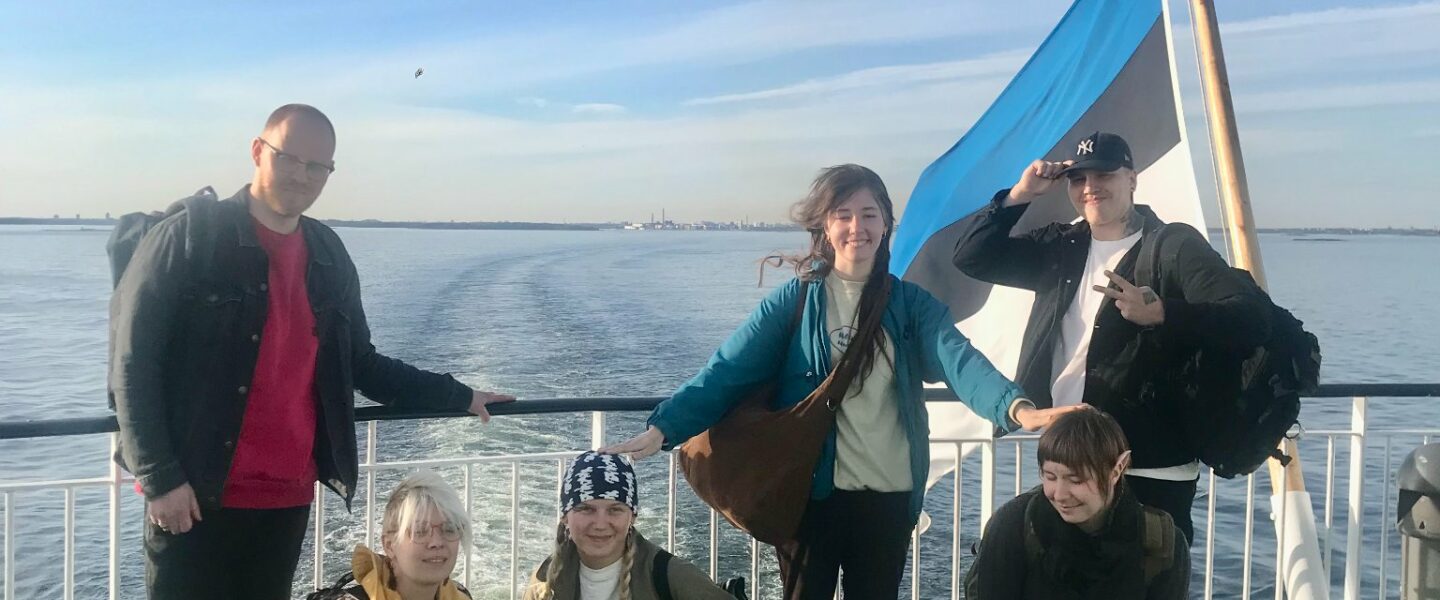 Students and professor Martinus Klemet on the ferry to Finland.
Students took a trip to Animatricks Animation Festival 2022 in Helsinki Finland this past week, with BA professor Martinus Klemet.
In the international competition program of the festival, "Facial Recognition" dir by Martinus Klemet was screened, as well as our graduates Joonas Tauli's "One Wonderful Man", Saverio Madis Santostas' master's thesis "Flat 'n' Round" and Sander Joone's "Sierra", which also won the festival's main prize. The experimental animated film program screened "I Breathe Just More" completed by our graduate Bruno Quast during his MA studies.

"Helsinki treated us well – sunny days were full of film screenings, masterclasses and parties (especially nice was the Finnish sauna party)", says Martinus.

Martinus brought along his sculpture of the main character of his film "Face Recognition", Igor, for the festival visit as well. 
For more information about the festival visit: