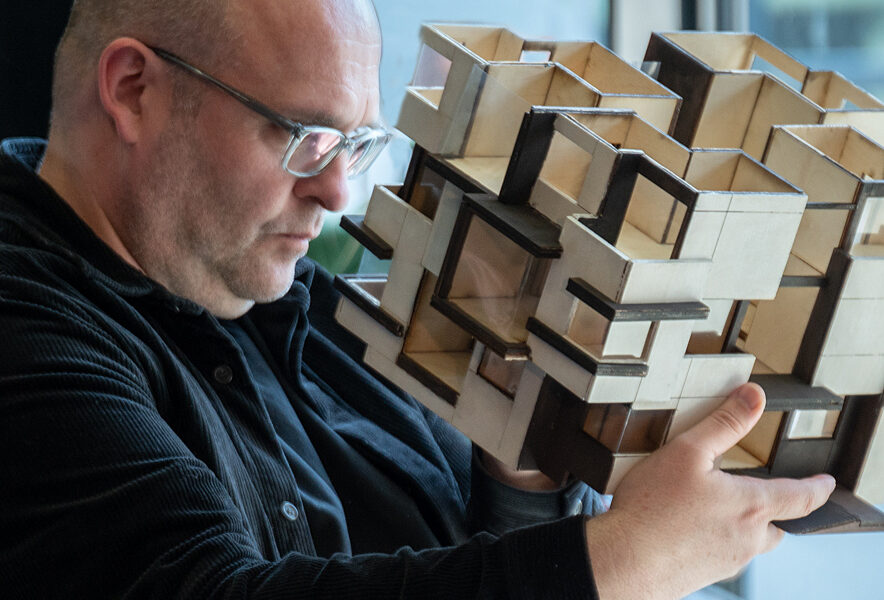 Photo by Evert Palmets
Architect professor Andres Ojari was awarded the Valgetähe IV class medal by the President of the Republic, Alar Karis.
Andres Ojari has been acting as the dean of the Faculty of Architecture of EKA since 2017, continuing from this year as the head of the curriculum, professor and supervisor of specialized studios. He has been a lecturer for almost 20 years, earning the recognition of his colleagues for his dedicated attitude to his profession and to the education of the next generation of architects. The students value prof Ojari as a positive and always giving comprehensive feedback teacher who is open to new ideas and initiatives.
Due to his attentive participation, many processes affecting the built environment take place, which he, with his architect's ability to perceive the whole picture, has woven into architectural education, combining research, private sector and national developments for cooperation.
Congratulations!