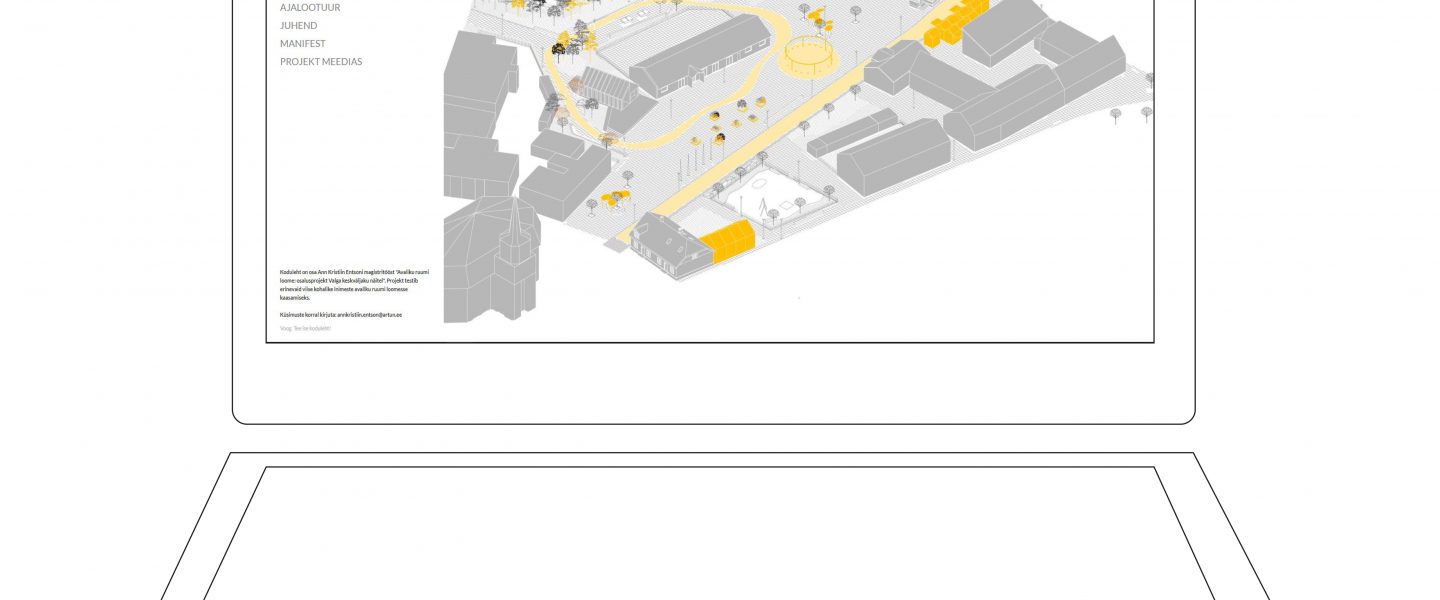 Ann Kristiin Entson (EKA, architecture and urban planning) won the 3rd prize (700 euros) in the field of Humanities and Arts at the level of the master's thesis in the national competition for student research in 2020 with her master thesis "Creating public space: a participatory project on the example of Valga Central Square".
At this year's Estonian Research Council's student research competition, 105 competition entries were recognized, 77 of them with a financial prize. National awards were given at three levels and in six fields of science.
The aim of the competition is to value research among students, increase student activity and express recognition to those who have achieved outstanding results in their work.