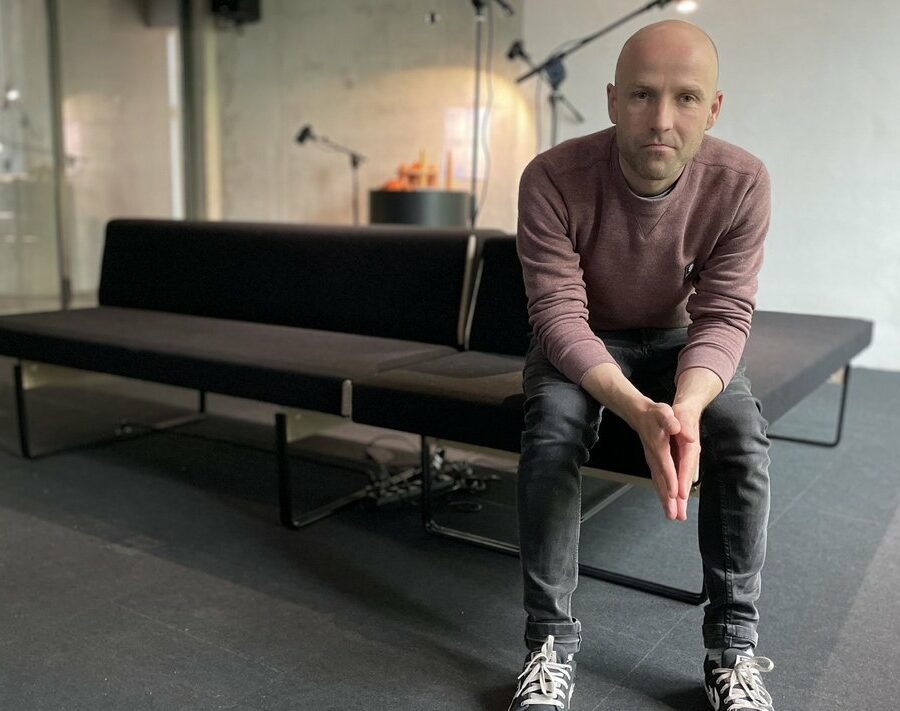 Argo Tamm sitting on his prototype of environmentally friendly seating furniture. Photo: Mariann Männi.
When autumn arrives, we again spend more time at home on the sofa, without paying any attention to the large carbon footprint of upholstered furniture. What is the life cycle of a sofa and how can we create more sustainable pieces of furniture? – these questions were taken up by Argo Tamm when writing his master's thesis. Here we are sharing an Eesti Päevaleht article about Argo's diploma thesis, which also won the main prize of the EKA applied research and development work competition at the beginning of autumn.
You can read Eesti Päevaleht Roheportaal's article "Estonia's greenest sofa that does not go to the landfill" from HERE. Have a great reading on your couch!
The author of the article is Mariann Männi.
Argo Tamme's diploma thesis "Design and Prototyping of Seating Furniture in Accordance with the Regulation on Environmentally Friendly Public Procurement" was completed in the 2021/2022 academic year in the EKA Product Design MA curriculum. The thesis was supervised by Heikki Zoova.