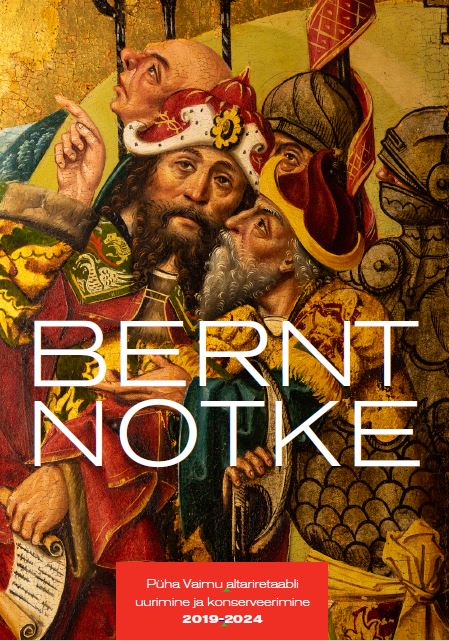 The late medieval retable of the High Altar of the Church of the Holy Spirit, Tallinn, is an outstanding masterpiece of woodcarving and painting of international renown, completed in 1483 in the workshop of Bernt Notke, a prominent master of Lübeck.
The main objective of the project is to conduct the research of Bernt Notke's retable, thereby broadening the knowledge of the context, use of materials, techniques and subsequent alterations made during the process of its creation. The general state and the damage will be documented and they will form the basis for conserving the retable. The innovative presentation of the collected information will contribute to a wider acknowledgement of this work of art in Estonia and abroad.
The research of creative practices and techniques and use of materials in the Baltic area in the late medieval era with the joint efforts of various (research) institutions in the name of a common goal – the appreciation of cultural heritage;
The presentation of Bernt Notke's retable in the local as well as in the international context through scientific practices, web developments and popularization;
Integration of conservation and research practices into the curriculum of the Department of Cultural Heritage and Conservation of the Estonian Academy of Arts (organization of international workshops; involvement of students in the process of documentation, research and popularization);
Audience programmes for the wider general public.
The development of a public web-based database to collect and present the outcomes of research and conservation.
Principal investigator: Hilkka Hiiop
Senior Research Staff: Anneli Randla, Andres Uueni
Duration: 2019 – 2024
Financed by the National Heritage Board of Estonia and Tallinn City Planning Department
See also: Estonian Research Information System (ETIS)
Video: Bernt Notke's workshop in the Church of the Holy Spirit, 13.-17.09.2021