Category: Academic Affairs Office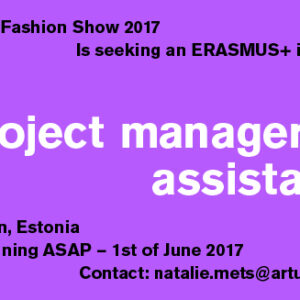 The ESTONIAN ACADEMY OF ARTS seeks an ERASMUS+ intern for theERKI FASHION SHOW! DUTIES: HELPING WITH DAY–TO–DAY ACTIVITIES, KEEPING TRACK ...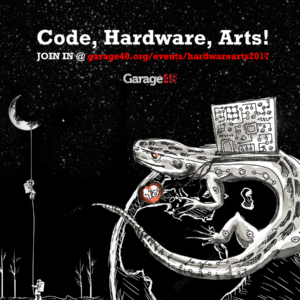 On February 17-19th the Garage48 Hardware & Arts 2017 is happening again at the Institute of Physics, University of Tartu in Tartu, Estonia. ...
Applications for admission can be submitted via www.SAIS.ee from 20 June to 1 July (until 23:59) and in person in the lobby of Estonia pst 7, ...
(IN ESTONIAN) Statutes of the EAA EAA Development plan 2016-2020 EKA üliõpilaskonna põhikiri EKA teadus- ja arendustegevuse strateegia aastateks ...
Rules of Organization of Study of the EKA Statute of Doctoral Studies at the EKA EKA Conditions and Procedures for Admission Tuition Costs ...
EKA asjaajamiskord EKA asjaajamiskorra muudatus EKA nõukogu kodukord
EKA õppejõudude ja teadustöötajate valimise tingimused ja kord ning nõuded ametikohtade täitmiseks EKA õppejõudude ja teadustöötajate ...
EKA töösisekorraeeskirjad EKA busside kasutamise kord
EKA eelarve eeskiri EKA projektides osalemise kord EKA töötajate ja välisekspertiiside rahastamise kord EKA hankekorra kinnitamine The procedures ...
Ülikooliseadus Kõrgharidusstandard Kõrgkoolide rahvusvahelistumise heade tavade lepe