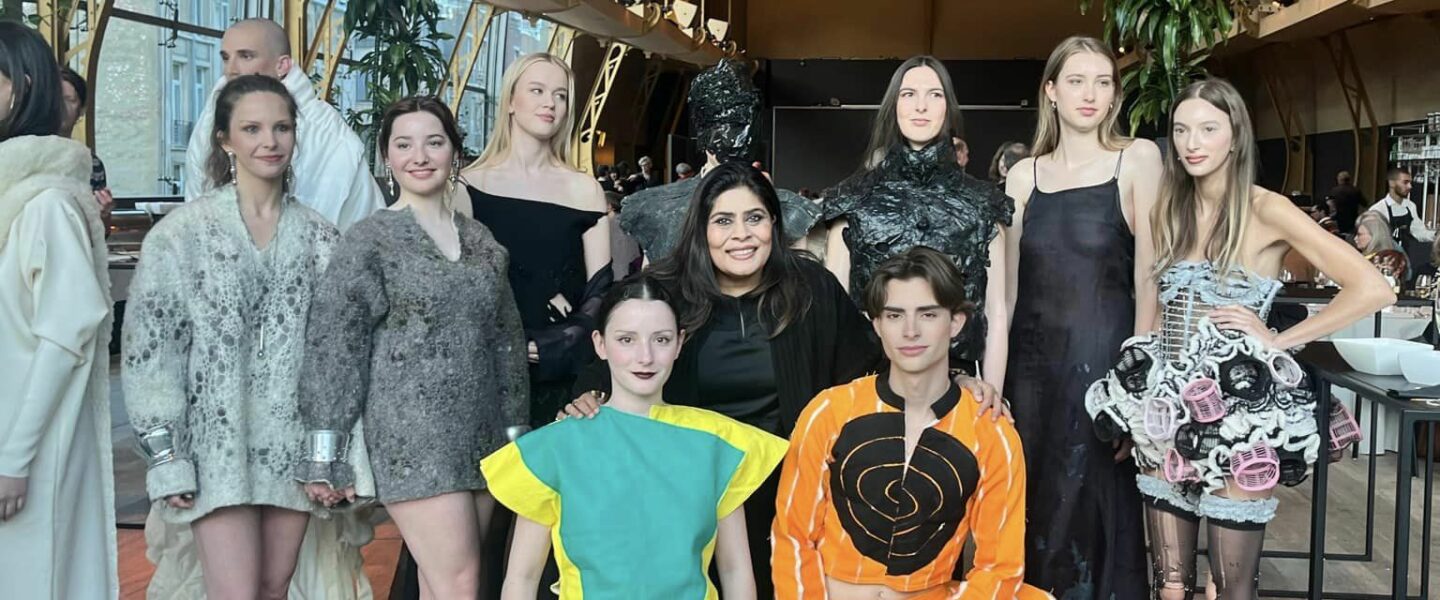 Photo: Archana Surana
City of Fashion let international fashion institutions present their students' creations at the closing night of the Cumulus Association conference organized by the University of Antwerp.
From the EKA Student Works Fund EKA Jewellery and Blacksmithing alumni Bruno Lillemets' bracelets and Anni Voll's earrings and a necklace were exhibited at the Cumulus conference along with Liisa Torsus' bachelor thesis Posavamsad.
Board member Natacha Lallemand put together a fashion walk for the gala evening, where five outstanding institutions were presented: École Duperré CCS Detroit, Estonian Academy of Arts, design et Meteris de art & ARCH College of Design & Business.
Arch Fashion Design student @Bhavika's creations were inspired by renowned painter SH Raza.