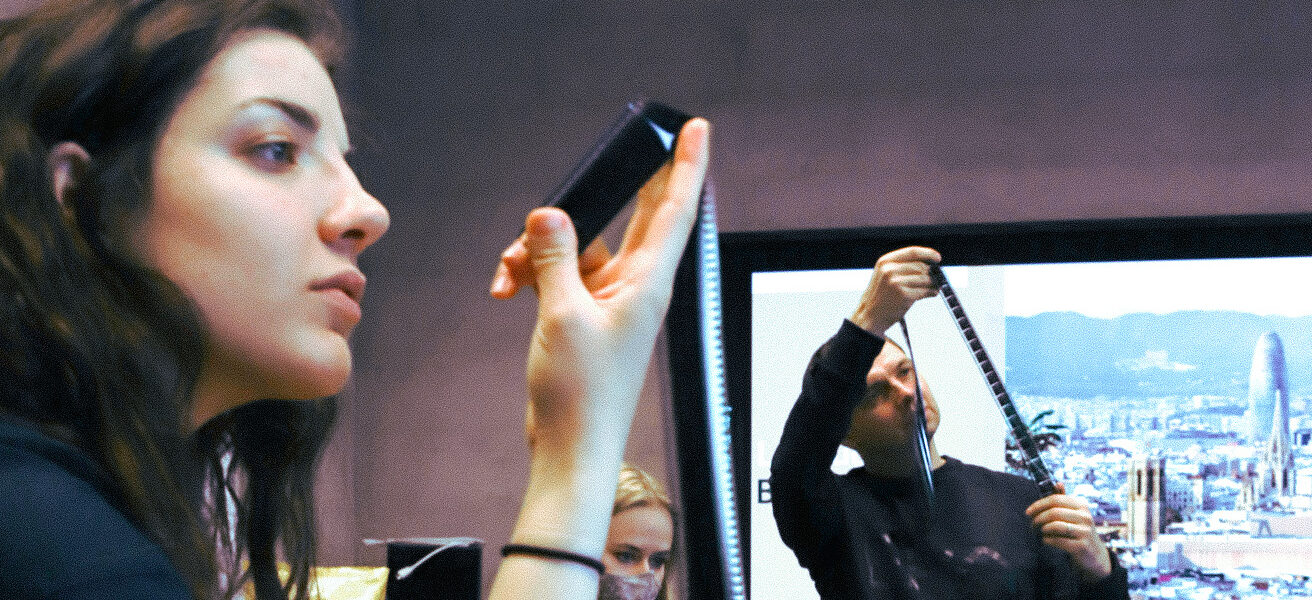 Student and Ülo Pikkov selecting which film cells to use for their animations.
This week BA students have been partaking in a workshop to learn how to make direct animations, with professor Ülo Pikkov.
Direct animation, also known as "drawn-on-film animation",  is an animation technique of scratching/ painting images onto film stock, treating each cell as a single frame of animation.
In this workshop students are using old film cells from film archive. The combination of old live footage and animation can create an interesting mixed media result.