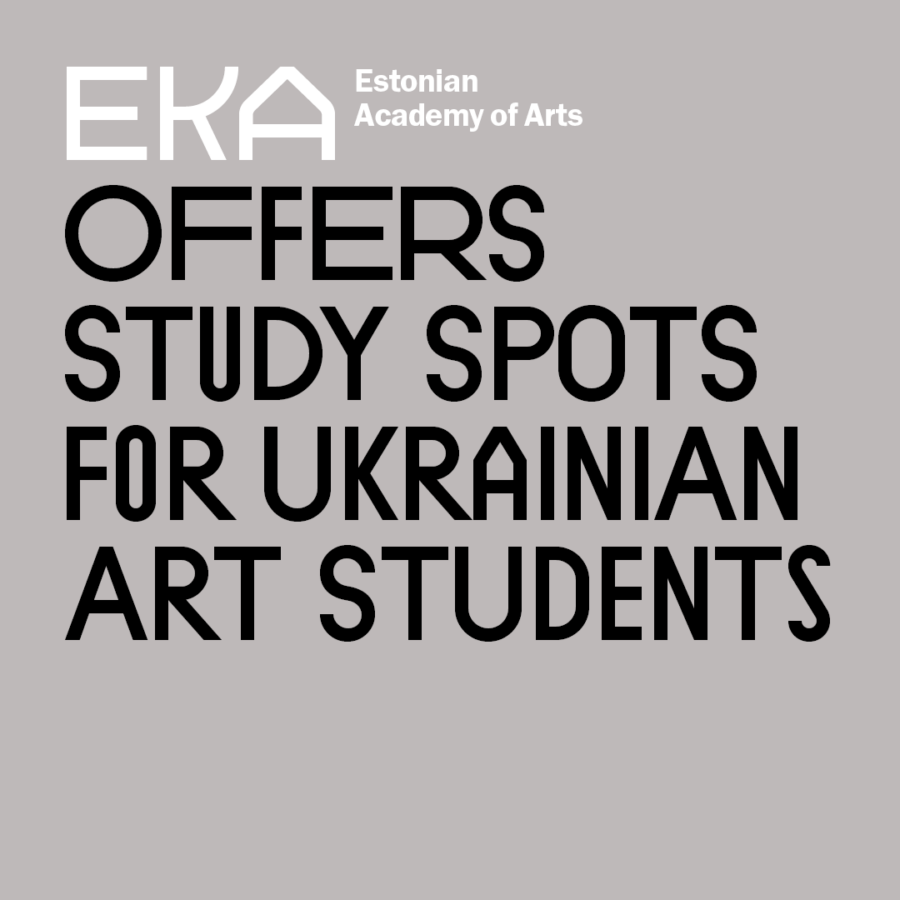 Update: Unfortunately all available study spots are filled. Please visit StudyinEstonia website to find options from other Estonian universities.
Estonian Academy of Arts offers Ukrainian students free study opportunities at our four faculties of Fine Arts, Design, Architecture, and Art Culture until the situation in their country stabilises.The study spots are provided by semester (free mover seats) and enable students to continue their studies at several international curricula: fine art, animation, photography, architecture, urban studies, interior architecture, interaction design, graphic design, design and crafts and cultural heritage (in English) and media graphics (in Russian). Both MA and BA level students are welcome to apply. EKA will also announce extension of admission period for degree studies for Ukrainian students.
EKA supports organising housing for the spring semester 2022. Additional help with land transportation will be organised.
Information about the Estonian Academy of Arts' curricula can be found at www.artun.ee
Please apply by filling the application form
Contact: international@artun.ee