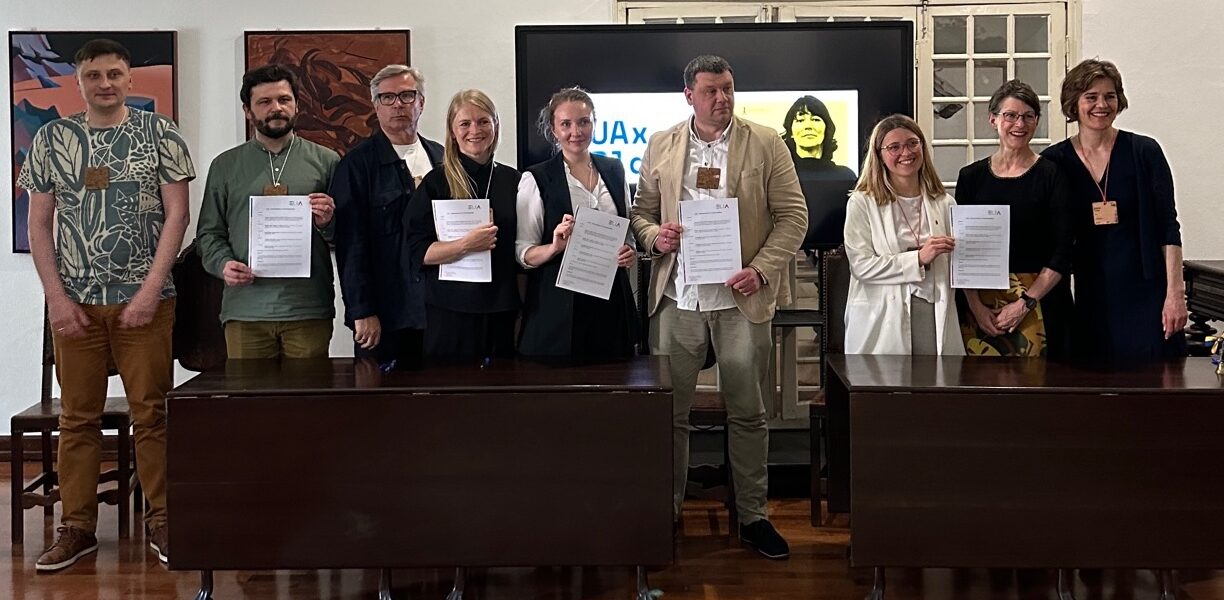 EKA Signs Agreement with UAx Platform in Evora to Support War-Affected Art Students and Universities in Ukraine
The Abakanowicz Arts and Culture Charitable Foundation (AACCF) and ELIA have launched the UAx Platform to support war-affected art students and higher arts education institutions in Ukraine.
The UAx Platform aims to assist war-affected art students who have remained in Ukraine, hoping to continue their studies and develop their artistic practice, and Ukrainian higher arts education institutions that are struggling to provide teaching during a crisis. EKA signed a cooperation agreement with the UAx Platform in Evora on May 9, 2023, ahead of the ELIA Teachers Academy event. EKA will also collaborate more closely with two higher education institutions in Ukraine: Lviv National Academy of Arts and Kharkiv State Academy of Design and Arts. EKA mentors for Ukrainian students will be Anne Pikkov and Britta Benno.