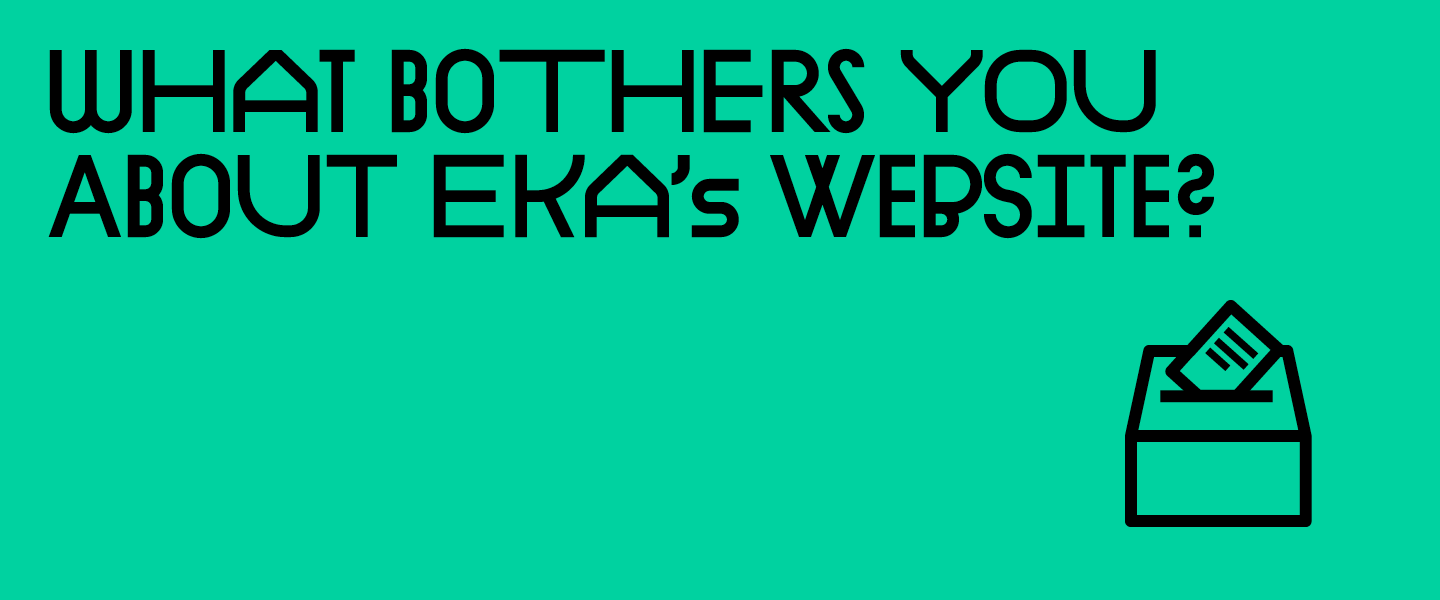 What bother's you about EKA's website?
Dear EKA website visitor,
We would like to make the EKA website better. Please help by giving us feedback via the chatbox in the right lower corner.
Tell us what you don't like about the website, what bothers you or causes problems. Please be specific in your comments, e.g. if you cannot find information, specify what type of info you were looking for.
All respondents will participate in a draw to win EKA merch. Please leave your contact info if you would like to partake in that (e-mail or phone number).
Thank you!
EKA Communications