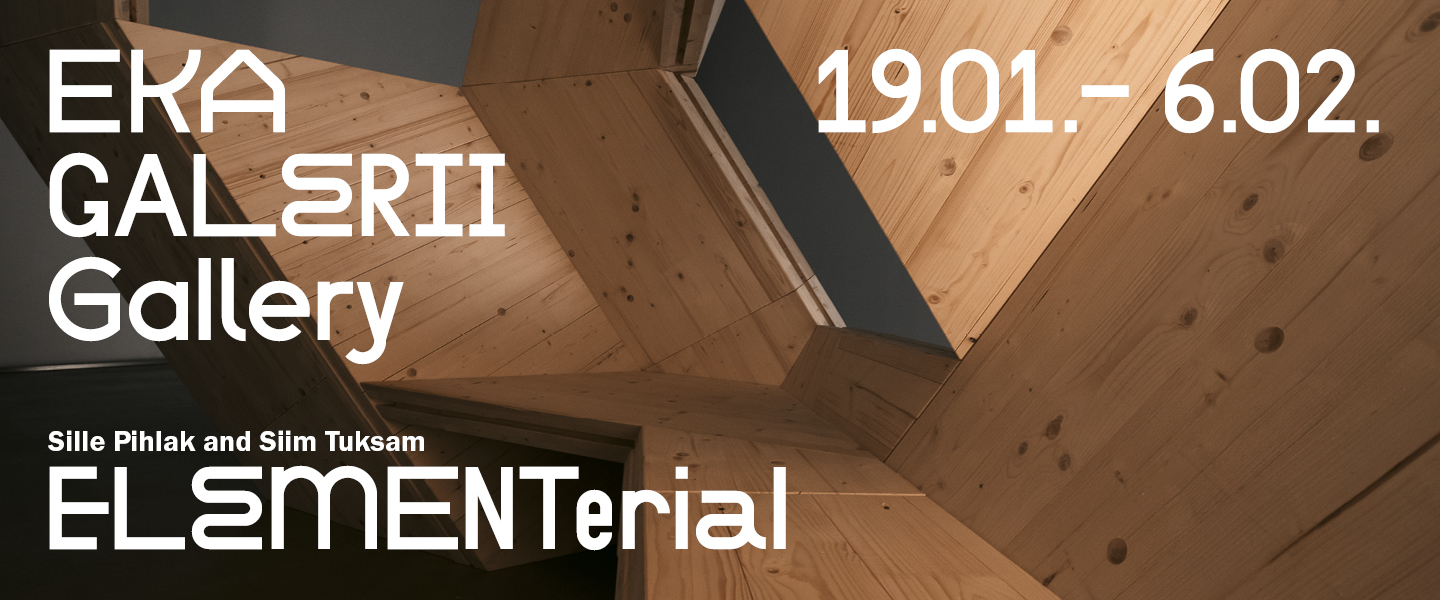 EKA algorithmic timber architecture research group exhibition  19. Jan  – 6. Feb 2021 at EKA Gallery.
The exhibition "ELEMENTerial" looks at the elements of architecture. What does a house consist of? In an increasingly digital world, a list of materials alone is not enough. In addition to materials and construction methods, the principles of building construction are increasingly influenced by digital tools and sustainability.
With the exhibition we draw parallels between physical and virtual modularity. The digital world is also built from puzzle pieces – algorithms. Algorithms are rule sets that control digital processes. There are also rules in construction, where, what,t and how something can be built – plans and standards. Different materials and technologies, in turn, set geometric constraints. Looking at all these components as algorithmic modules, creates parallels that are easier to understand.
The exhibition describes alternative creative solutions in factory-produced modular wooden architecture developed in collaboration with engineers and wooden house manufacturers over four years of research, and introduces the ideas and methods behind them.
Authors: dr Sille Pihlak, dr Siim Tuksam
Graphic design: Robi Jõeleht (Polaar)
Support by: Cultural Endowment of Estonia, Estonian Ministry of Culture, Estonian Academy of Arts Faculty of Architecture, Union of Estonian Architects, Arcwood, Rothoblaas.