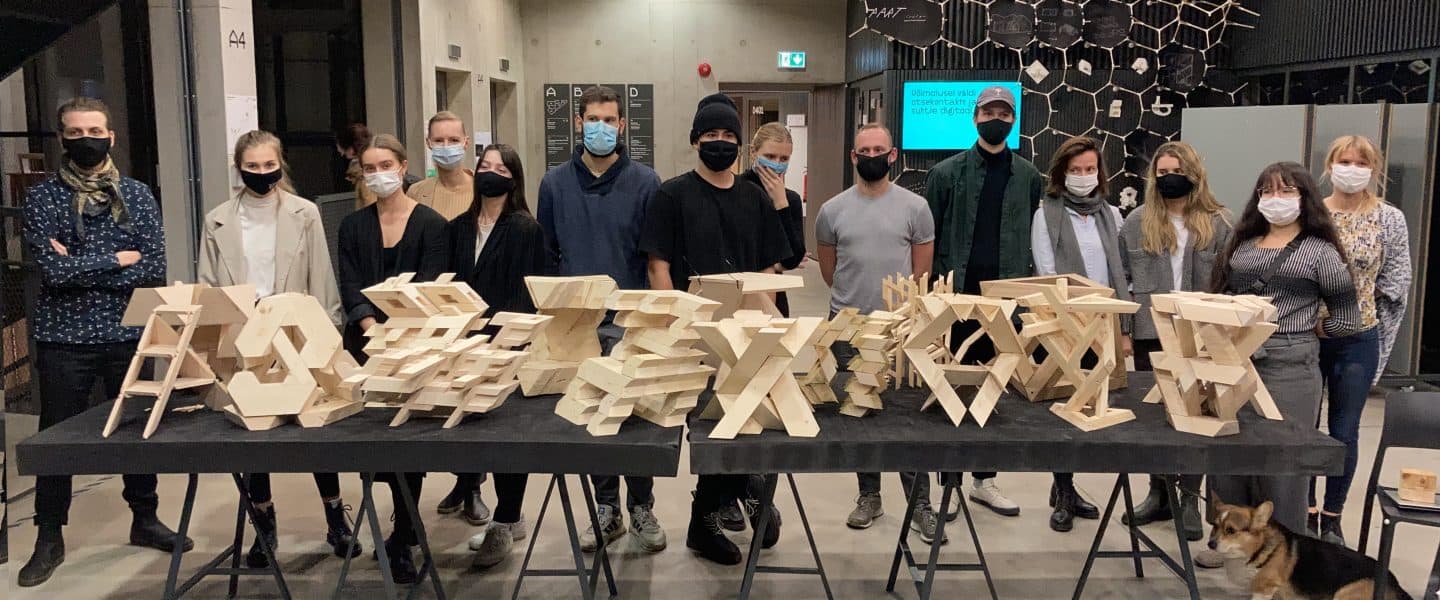 Students with their studioworks. Photo Liis Mõttus
In the vertical studio, architecture students created creative modules from wooden elements that could be used as a stool.
The aim of the studio was to develop architecture from natural building materials, based on digital design and production methods. The aim was to find contemporary methods for joining wooden modules to help develop adaptable, economical and environmentally friendly design to create a high-quality space.
The task of the students was to create a structure based on a tetrahedral infrastructure that could fit into a 40x40x40cm frame. Elements had to be combined with a pin, a connector or a gluing method. Stool was made in the wood workshop of EAA and it had to bear the weight of the author.
Vertical studio supervisors Sille Pihlak, Siim Tuksam
Autumn 2020