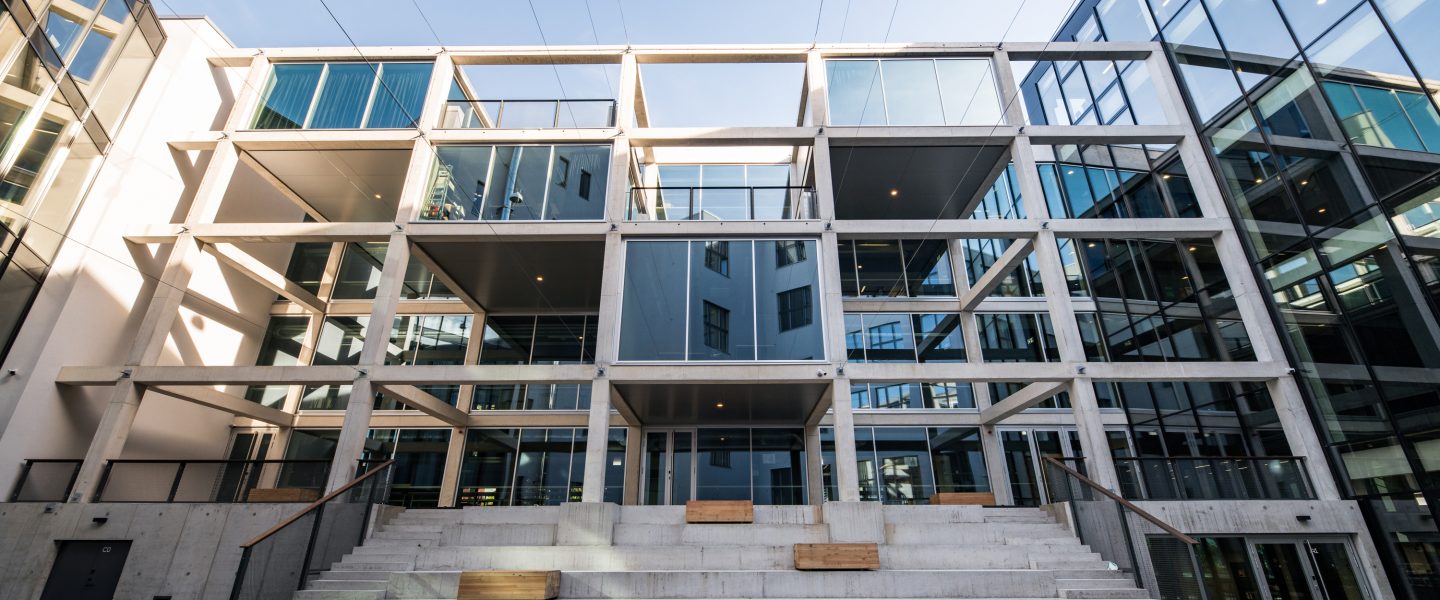 Kunstiakadeemia sisehoov. Foto: Tõnu Tunnel
This year's Concrete Day took place in the Estonian Academy of Arts where the Estonian Concrete Association announced the winners of the 'Concrete Building of the Year Awards 2018'. The Concrete Building of the Year 2018 is the building of the Estonian Academy of Arts. The main prize, architecture – KUU Arhitektid: Joel Kopli, Koit Ojaliiv, Juhan Rohtla and Eik Hermann. Contractor Award: Estonian Academy of Arts. Designer Award: Inseneribüroo Printsiip OÜ (Tõnu Peipman, Piret Lindma, Andres Sokk, Tom Arula); Interior Design Award: Pink OÜ (Tarmo Piirmets, Raul Tiitus); Constructor Award: Astlanda Ehitus OÜ; Concrete Works Award: Maru Betoonitööd OÜ; Concrete Award: Betoonimeister OÜ; Concrete Elements Award: Framm AS, Paneelivabrik OÜ; Formwork Award: Peri AS; Ramirent Baltic OÜ.
More video materials on the Academy of Arts. The jury's comment: "It's a good example of how a new concrete building has been united with the old concrete buildings. Here we can see concrete constructions of the prewar period of the Republic of Estonia, the reinforced concrete frames of the industrial and administrative buildings from the Soviet period and our contemporary building. Many of the concrete surfaces from different periods are left without covering finishing." The jury's chairman Aadu Kana: "One of our best examples of Estonian industrial architecture and a mixture of rooms from different eras has been united into a dignified, yet youthful entity. The concrete here proves to be a remarkable example of a truly durable material," he added. Photo galleries of the awarded entries can be downloaded from here. The Association of Construction Material Producers of Estonia incorporates 63 member companies which are involved in the production and sale of construction materials.