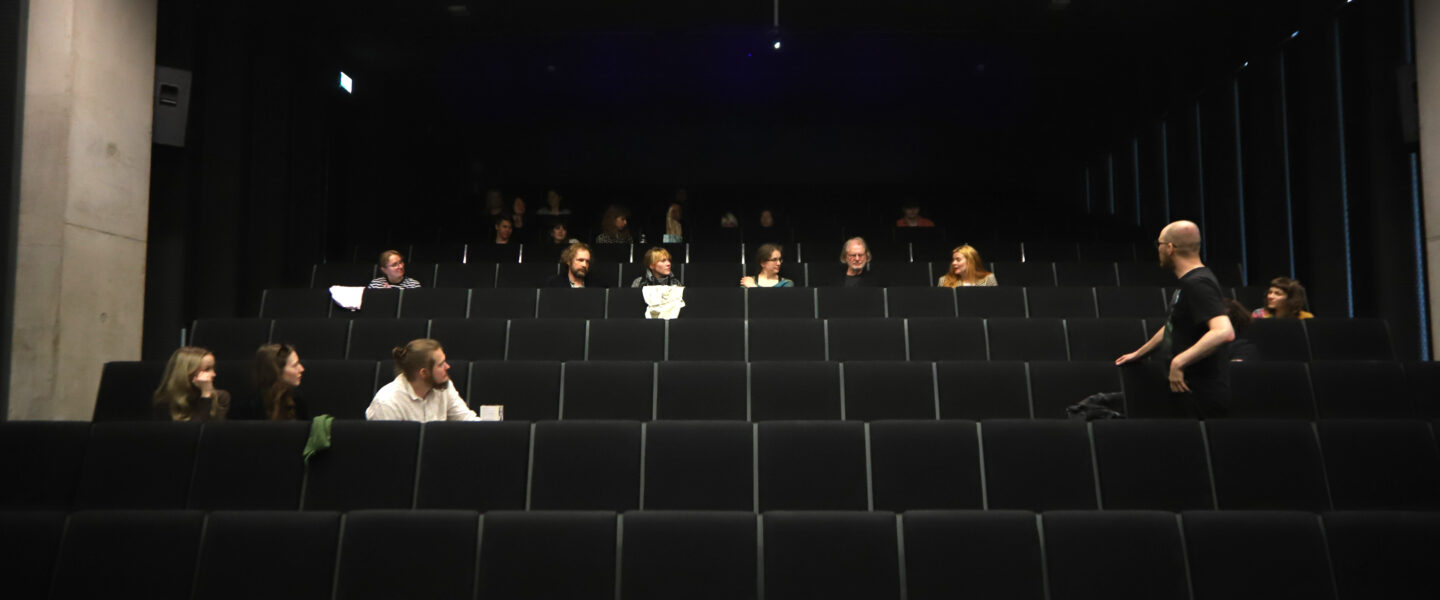 BA students defending their degree in EKA auditorium
On the 13th of June, five animation department students defended their bachelor degree.
Although 8 of the films screened are visually varied, a common theme of environmental issues and nature prevails. Some films were just freshly baked, others are already travelling in film festivals.
Congratulations and wish You many new brilliant ideas! Thank You, dear graduates: Kadi Sink, Andrei Bljahhin, Anna Dvornik, Sameliina Paurson and Ida Lepparu!
Evaluation committe consisted of acclaimed experts Valter Uusberg, Aurelia Aasa, Helen Unt, Mari Kivi and Kaspar Jancis.
BA students of animation defending their degree