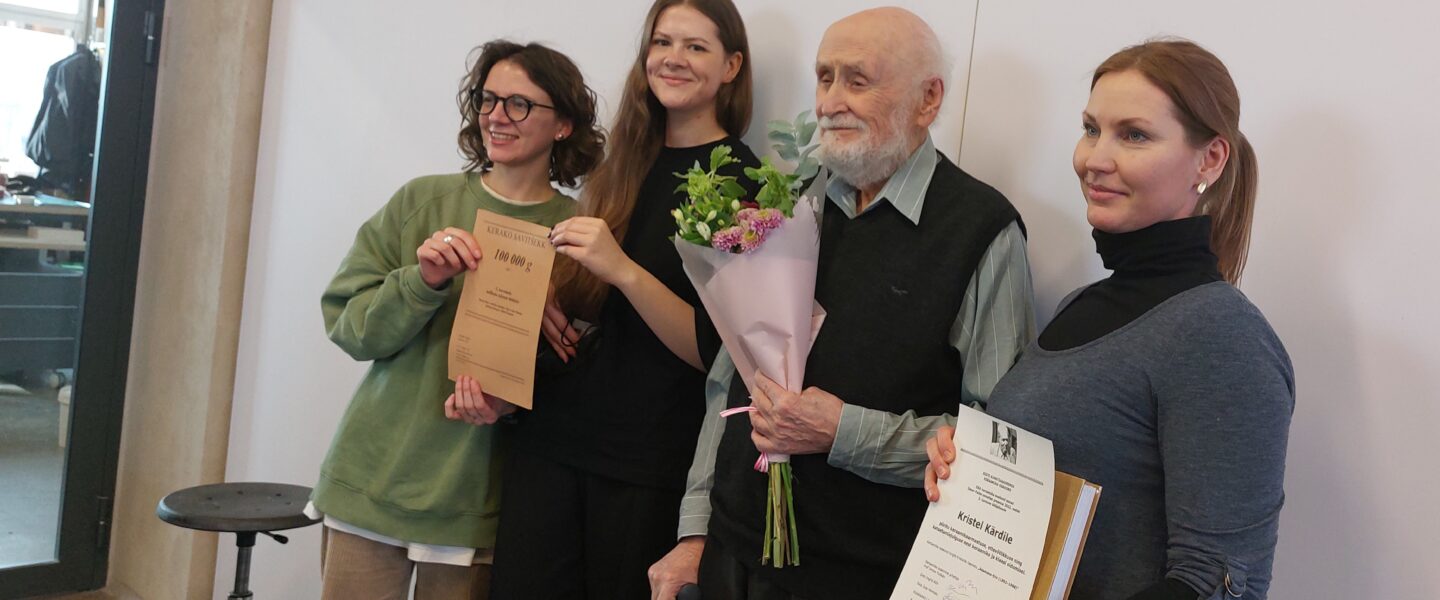 Ilmar Palm Award winners Maria Kim, Mari-Ann Maask, Professor Emeritus Leo Rohlin and laureate Kristel Kärt. Photo: Urmas Puhkan
In 2022, the Department of Ceramics of the Estonian Academy of Arts awarded the Ilmar Palm Prize to Kristel Kärd, a third-year student "for her boundless love of ceramics, entrepreneurship and courage to experiment in combining ceramics and glass." 
The second-year students of ceramics were sponsored by Kerako OÜ with 100 kg of clay to make the works for their spring exhibition.
Also pictured is Leo Rohlin, Professor Emeritus at EKA, who recently won the Cultural Endowment's Lifetime Achievement Award.
Leo Rohlin is a unique phenomenon in Estonian ceramics, who can also be called Teacher of Ceramics with a capital letter. He has done original creations, industrial ceramics, taught young people, developed various techniques and has written about his knowledge thoroughly.