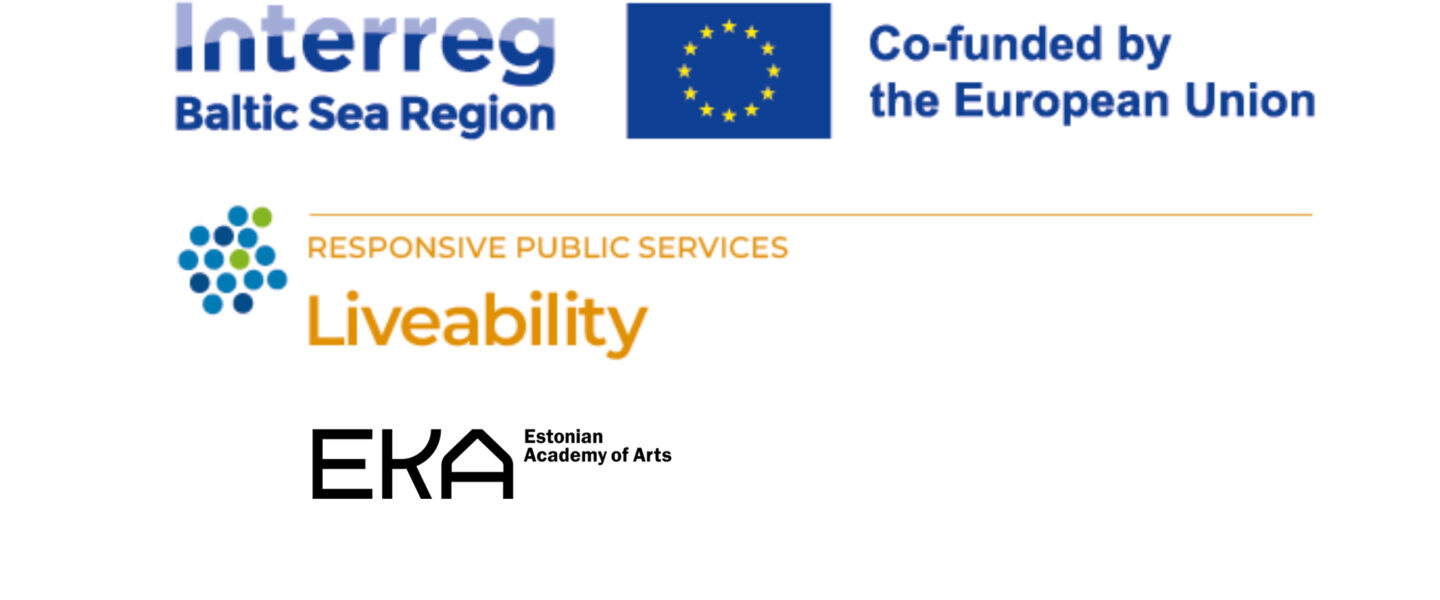 The Interreg Baltic Sea Region project LIVEABILITY (Designing public services for resilient neighbourhoods), in cooperation with the Estonian Academy of Arts (EKA), invites design students and recent graduates to participate in a design competition to create a new visual identity for the "liveable city" label and network.
The new visual identity should represent the positive impact of liveability on municipalities and cities. The label can be acquired by (especially) small-and medium sized cities and provides cities with an incentive to show their commitment to becoming "liveable".
About the Liveability project:
The Liveability project aims to inspire and train people working in public administration (and beyond) in innovative ways to engage with citizens to create liveable and attractive city environments. By using Public Interest Design (PID) as a methodological framework, the public interest and the collective well-being are placed at the centre of design processes related to urban planning and the delivery of public services. Cities are facing complex social, environmental, and economic challenges, including social inequalities, impacts of climate change and demographic changes. However, changing work and life patterns are also a chance: medium-sized and smaller cities can attract residents and businesses by being liveable.