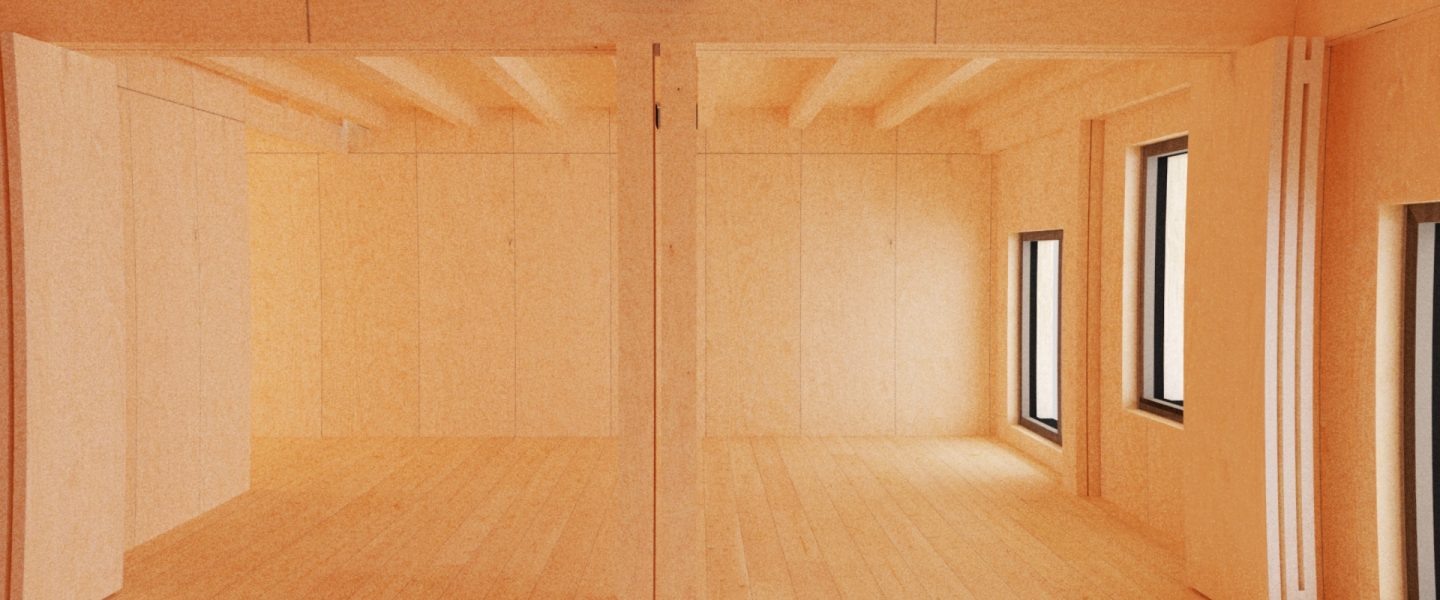 Mustermajad 369 at Accelerate Estonia
The Mustermajad 369 platform, created at the Faculty of Architecture of EKA, became an Accelerate Estonia green revolution project!
In the course of the project, a wooden modular building solution will be created for the Tallinn kindergartens and the pavilions of the Tartu Capital of Culture.
The objectives of the project are to contribute to the green revolution in construction by encouraging factory production and the use of biogenic materials in construction.
The scientific part of the project deals with the calculation of the carbon footprint of modular buildings and is an input into legislation.