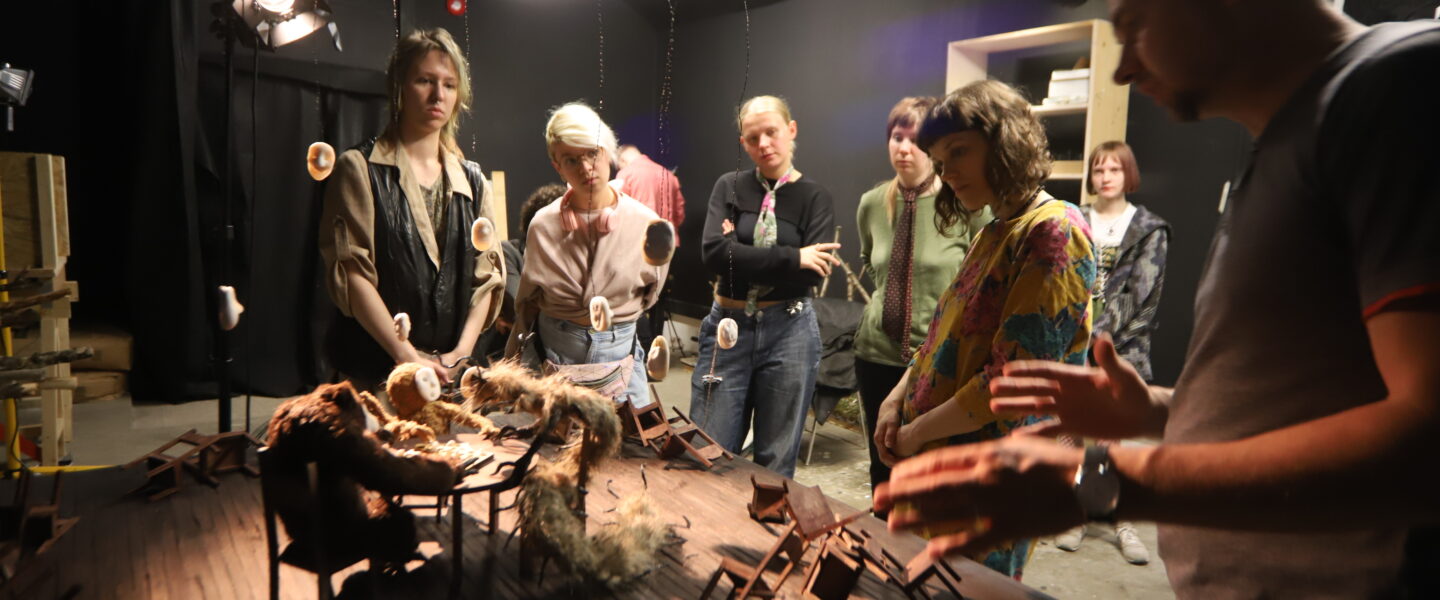 Evaluation committee investigating students' film sets
Our 2nd year bachelors have been preparing their film shoots throughout the spring semester. They have had to work fiercely in order to finish creating their animation puppets and film sets before the beach season begins.
Under the supervision and guidance of Anu-Laura Tuttelberg, the students spent each Monday sewing, drilling, gluing, diamond-carving, sawing, laser-cutting, twisting, bending, 3d-printing, painting, polishing, felting.
Evaluation of the puppets and film sets of 2nd year animabachelors