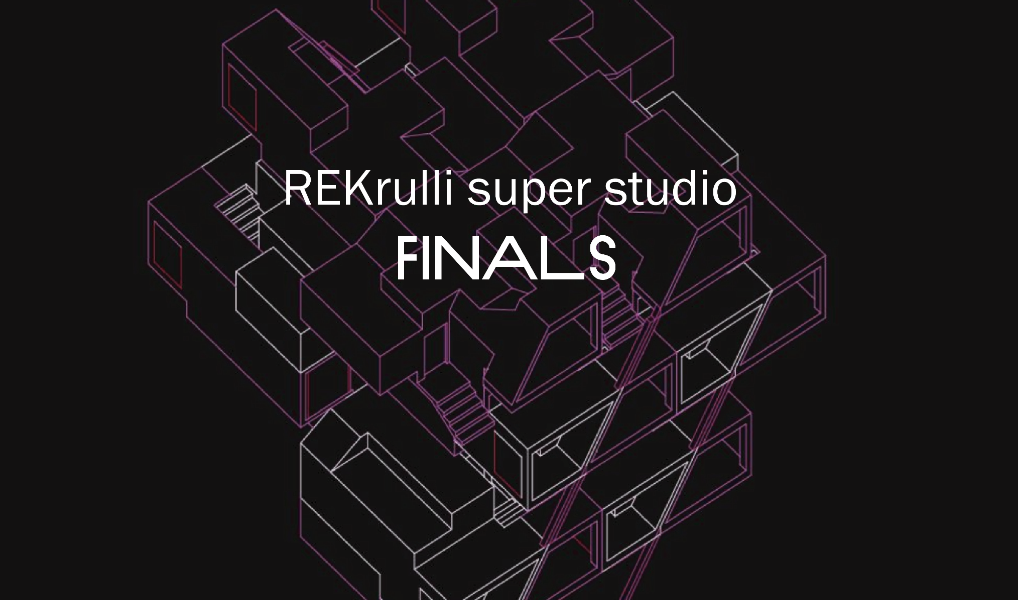 Thu 19 May from 10 am to 5 pm
EVALUATION: REKRulli Super Studio
4th floor atrium, A-400
Tutors: Siim Tuksam, Sille Pihlak (architecture), Adam Orlinski (structures and energy efficiency analysis), Mattias Malk (site analysis), Karin Bachmann (landscape architecture)
External critics: Gilles Retsin, Bartlett UCL and Zeynep Aksöz, Angewandte
We live in a world of flexible systems, where resilience or the ability to change has become one of the main criteria for sustainability. The studio asks the question: how to construct change? sLender's design and construction system is inspired by centuries-old Lender and Tallinn-type houses. The planned new buildings along Volta Street enter into a dialogue with the existing old standard houses and carry the identity of Kalamaja into the Krull quarter. 
How to preserve, maintain and develop spatial culture in an age of rapid change? Or does it already need reconstruction, considering the pandemic spread of Excel-based development projects? How could we put spatial, social and aesthetic values first once again? Historically, architecture has always been more than just enclosure. Buildings have reflected the way we see the world and our position in it. What kind of social and environmental values do current development projects represent? Beside social Darwinism, green-washing and brute sq/m price calculation, is there any place left for profound social values at all? 
ReKrulli super studio looked at adaptable systems on the building element scale – producing standardised, mass-produced elements to achieve customisable dwelling units and housing chunks. 
Our objective was to develop flexible architecture from sustainable materials, based on digital design and fabrication. We aimed to develop contemporary building structures that can produce adaptable and efficient solutions for the creation of high quality spaces with a positive environmental impact – and look at possible ways of living together beyond the usual apartment association home ownership model.
REKRull Super Studio supports the ongoing research project "sLender" at EKA PAKK, examining what type of apartment building Tallinn needs today and how to design a new apartment building using the best knowledge of the Estonian wooden architecture industry and architects.
Come and take a peek – the event is open to public!