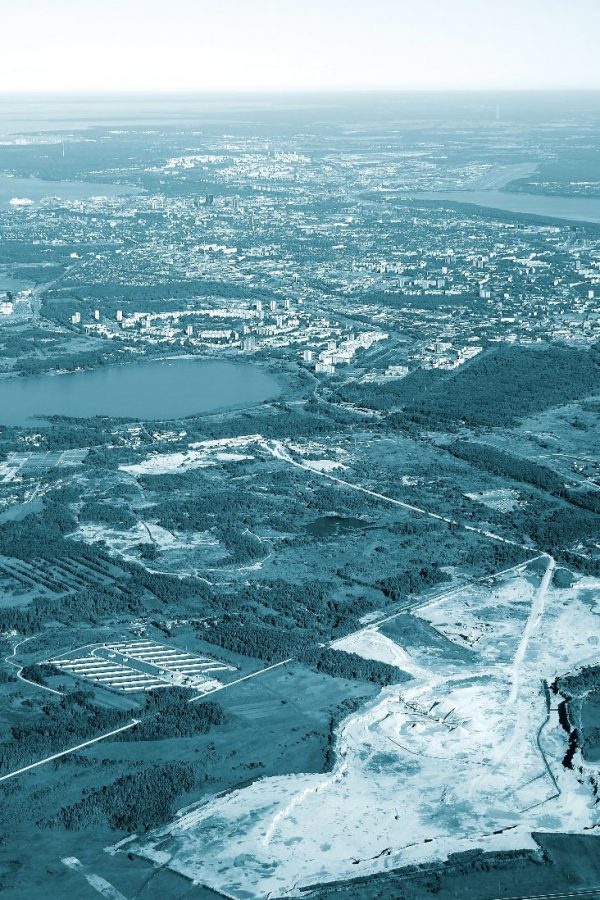 Foto: Tallinn õhust (Maa-amet)
On Friday, February 14, from 3 pm to 5 pm, the presentation of the results of the most recent semester of the research project "Unfinished City" will take place in the atrium space of the 4th floor of EKA.
The last semester of the research project was curated and presented by Professor Andres Alver and Professor Emeritus Veljo Kaasik and architect and urban planner Douglas Gordon, who currently works in the City of Helsinki's Environmental Services Department and contributes to the preparation of Helsinki's new city plan.
At the end of the "Unfinished City", we looked at the whole of Tallinn again, taking a broader view.
Urban planning is a process that seeks to capture changes in society and their relationship to spatial development. Spatial developments should be understood in social, economic and cultural contexts, and the challenge is creating development vision documents with different scenarios for both the near and more distant future.
In presenting the work of the last semester of the research project, we discuss Tallinn's spatial development opportunities and the city's connection to its immediate surroundings, considering that in the future we have to compete as a city on an international level, even if the Tallinn-Helsinki tunnel should not be realized in the nearest future.
Can Tallinn be managed only on the basis of administrative boundaries, would smaller centers destroy the city center, would development axes out of the city help to solve the congestion issues of the city center? Which areas and why should Tallinn primarily deal with, spatially?
Let's look again at the issue of Tallinn centers, their geometric nature, their possible location in the urban structure, the potential of rail transport and the more economical use of space – environmental compaction – in adapting to climate change.
Research project "Unfinished City"
"Unfinished City" is a three-year broad-based research conducted by the Faculty of Architecture of EKA in cooperation with the City of Tallinn, which asks what a good and livable city could be in the 21st century and how it could be expressed in Tallinn's urban development. The large-scale research project focuses on the study of Tallinn's urban vision and spatial future scenarios. The research will be carried out thanks to the support of the real estate company Kapitel, which will contribute almost half a million euros to the project over three years. The research project will end next autumn with an exhibition at the Estonian Museum of Architecture and a book summarizing the results of the project.
In previous semesters, planning practices in European cities somewhat similar to Tallinn, the Tallinn panel building district, focusing on Lasnamäe, Tallinn's green and blue networks, Tallinn city center / centers and the use of computational tools in space creation have been studied within the framework of "Unfinished City".