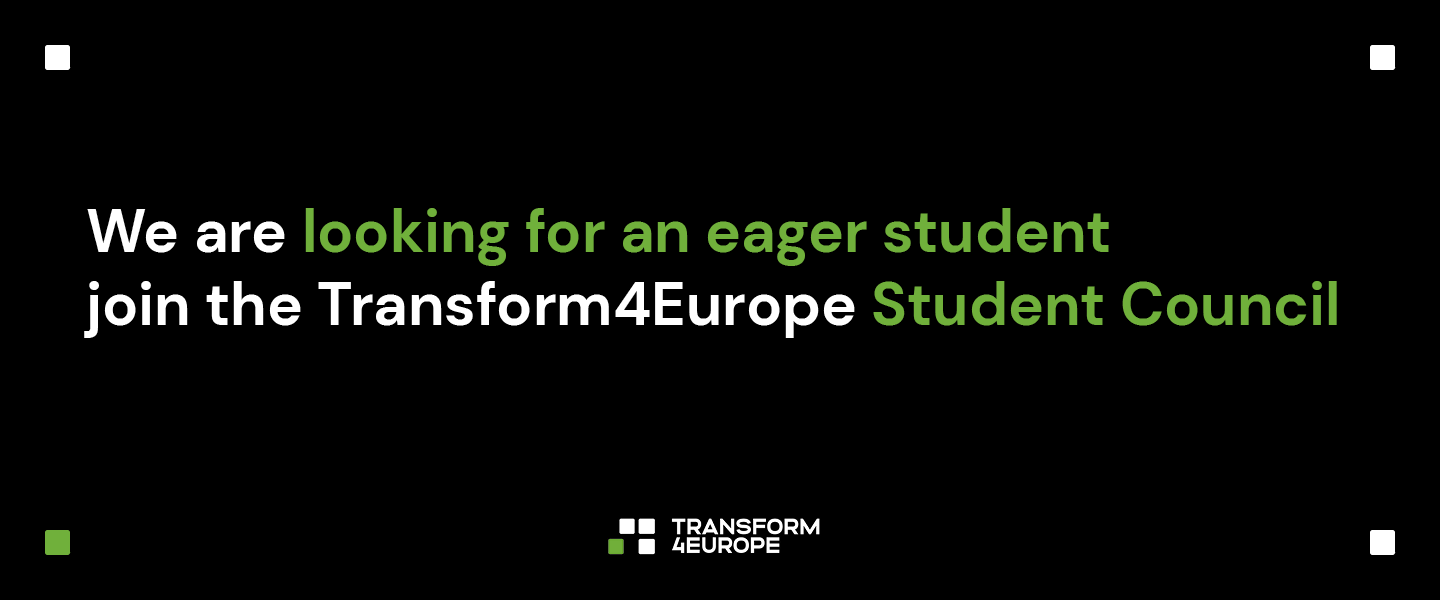 STUDENT: Join the Student Council in the Transform4Europe project
EKA is part of the Transform4Europe alliance which is a new partnership composed of like-minded universities. We are shaping the future of European universities, making mobility more convenient.
We are looking for a student who is interested in establishing good relations with the universities in our alliance. An eager student to join the Transform4Europe Student Council.
WHY JOIN?
You can see inside how the universities are managed and make decisions to improve it.
WE EXPECT FROM YOU:
Te be good in English and excellent in your diplomatic skills. 
Our student meetings will not be just MSTeams meetings. On May 9–13  there will be a meeting in Poland and a week full of activities such as a study course 2–3 ECTS, city sightseeings, concerts etc. 
INTERESTED?
Apply HERE to be a member of Transform4Europe Student Council.
See more about the Transform4Europe alliance: www.transform4europe.euor write to the project manager Piret-Klea Velleste: T4Europe@artun.ee
Members of the Transform4Europe alliance are:
The University of Alicante (Spain)
The Estonian Academy of Arts (Estonia)
The University of Silesia in Katowice (Poland)
Sofia University St. Kliment Ohridski (Bulgaria)
The University of Trieste (Italy)