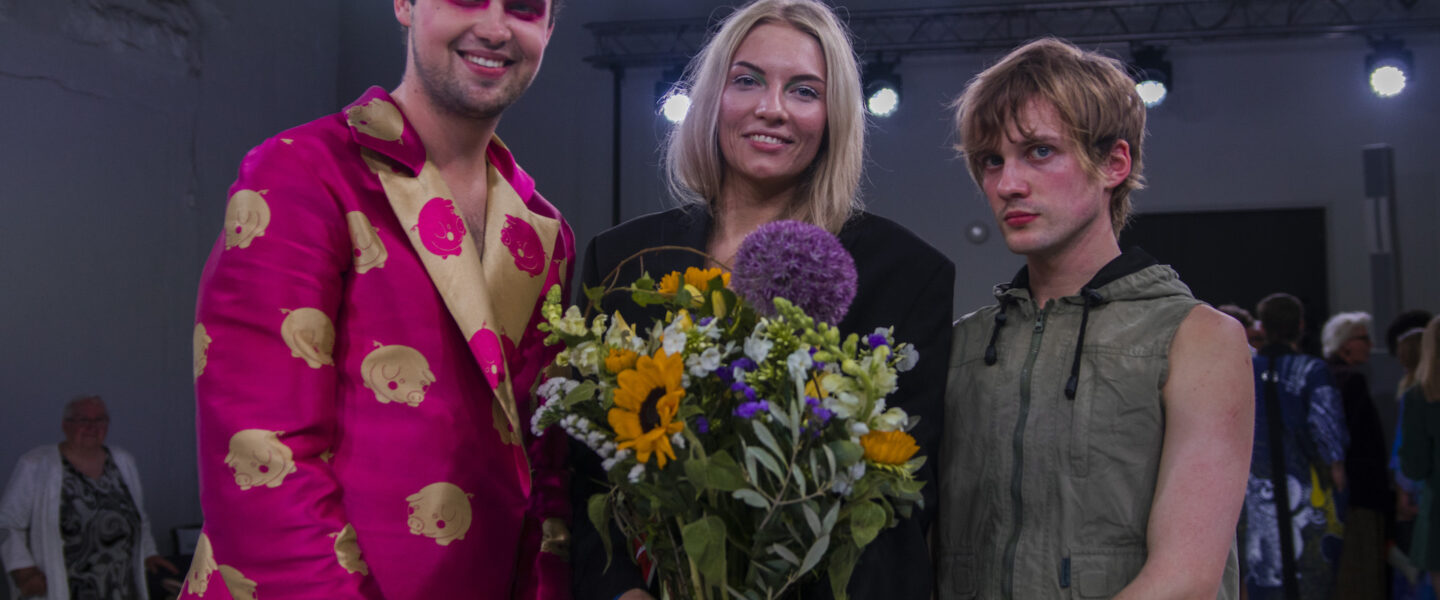 Foto: Sandra Tammur
Photographers: Sandra Tammur, Vladimir Levin
The legendary ERKI Fashion Show held at the Estonian Academy of Arts on June 11 celebrated its 40th anniversary, and the winner of the fashion show was Eneken Johanson with the collection "Who Let the Dust Out".
The organizing team, consisting of students of the Estonian Academy of Arts, once again brought a memorable spectacle to the audience. The forces were united by students from different specialitiies of the academy, who formed several teams under ERKI, differing from stage design to media relations, and together a platform was created for 16 designers, who presented a total of 14 collections at the show.
The winner of ERKI Fashion Show 2022, Eneken Johanson, won a prize of 1,200 euros for the winning work "Who Let the Dust Out". According to professor emerita Signe Kivi, a member of the jury, "It is a test to compare creativity without borders and a very clearly thought-out concept." According to the former rector of the Estonian Academy of Arts, the agenda as clear as recycling should be implement as an inevitability, otherwise fashion shouldn't be created at all. Mairo Seire came in second with the collection "Põrmandurõõva". Siim Oja won the third place with the collection "Define: chimera, cute, eerie". Anastasia Pyakakova and Ron-Jonas Verlin won the Tradehouse special prize. Mairo Seire, Eneken Johanson and Joanne-Heleene Sõrmus won the Sustainable Fashion Week Vilnius special award. Ron-Jonas Verlin, Eneken Johanson, Siim Oja and Mairo Seire won the EKA special video production award, the artistic director of which is Latvian fashion designer and creative person Rolands Peterkops.
The best collection was selected by an international jury consisting of Katie Dominy, Tanel Veenre, Liis Eesmaa, Kristi Pärn Valdoja, Rolands Peterkops, Marite Mastina Peterkopa, Annamari Vänska, Johanna Maria Parv, Kristel Sooaru, TITA and Signe Kivi.
As a result of the joint work of the diverse jury, it was concluded that the main prize of this year's competition belongs to Eneken Johanson's collection "Who Let the Dust Out", which was combined practicality and creativity, as it was inspired by the renovation of her childhood home. 
The Viru Center, the Estonian Cultural Endowment, Kevin Murphy, Massimo Morello and Tradehouse were the contriubutors of the ERKI Fashion Show 2022.